Getting into law school can be a difficult endeavor. Most schools ask that you score a minimum of 150 on the Law School Admission Test (LSAT), but many of the top schools such as Harvard will only accept applicants with a 170 or higher.
Achieving this is far from easy— but there's a great way to increase your score.
An online LSAT prep course is an excellent tool for increasing your performance on the exam. Each one boasts a unique set of features that are designed to enhance your studying and reinforce your knowledge. Thanks to that, it's easier than ever to prepare for the LSAT and get a high score.Here are the best LSAT review courses to help you CRUSH on test day and become a lawyer!
1. BluePrint LSAT Review Course

OVERALL RATING: ★★★★★
Blueprint ensures that their prep course will help you succeed by only hiring 99th percentile scorers on the LSAT. Their personal experiences are invaluable to students looking for LSAT scores high enough to get admitted to the top law schools— so you should definitely consider this prep course if that's what you're interested in doing as well!
Pros & Cons
Excellent Course Results: Blueprint Prep's courses have excellent results, and they can prove it. The test results of students who've completed their course typically increase by at least 11 points— and 25% of their students saw a score increase of over 15 points!
Flexible Payments: Blueprint understands that it can be tough to pay for study materials as a full-time student. That's why they give you the option to purchase the course in monthly installments; you can choose to pay over the course of 3, 6, or 12 months.
Tutoring: The Online Anytime course comes with a free 2 hours of tutoring from your teacher. This should help you with any areas you struggle with and allow you to create a good study session. Alternatively, you can pay a small fee for more tutoring hours if you need more help.
Limited Mobile Support: You can access the Blueprint site on your mobile device, but it doesn't have full support. Some formatting doesn't work on mobile and there's no dedicated app for the materials. Blueprint could seriously improve their course if they fixed this issue!
Course Details
Blueprint offers a dynamic and guided study experience you can benefit from when preparing for the LSAT exam. That's why the course adapts to your skill level as you go; every lesson segment is followed up by a quick assessment that will test your current understanding. Afterward, your study schedule is adjusted based on your results. Homework works the same way and is adjusted to your skill level as well, providing a consistent but fair challenge for the duration of your study time.
Blueprint's LSAT course is subscription-based and can be purchased for 3, 6, or 12 months. The 3 month plan costs $699 but doesn't include the score increase guarantee. By contrast, the 6 and 12 month plans are $999 and $1,499 respectively and come with everything in the course. We recommend getting one of the options with the score increase guarantee— if it's too expensive, you can always choose to pay monthly instead of a lump sum.
Blueprint Course Features
Interactive Video Lessons
Adaptive Homework
99th Percentile Instructors
Unlimited Online Review Sessions
Unlimited Proctored Exams
Bottom Line: Blueprint's LSAT prep course has been proven to be effective at raising your score. Choose this course if you want to be 100% confident in the results you're going to receive!
---
2. LSATMax Prep Course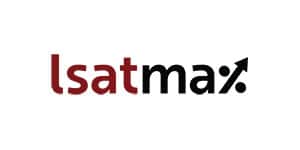 OVERALL RATING: ★★★★★
LSATMax offers a comprehensive set of materials designed to help you increase your LSAT score. They do so via a wealth of well-designed study materials designed for all learning styles.
Pros & Cons
Mobile Friendly: LSATMax offers a great deal of their content for free through a mobile app. Thanks to that, you're able to watch video lessons or complete difficult problems no matter where you are. You can even take digital LSAT practice exams through the app!
Affordable: In order to keep their prices flexible, LSATMax allows you to pay flexible pricing based on the materials you choose. You can choose from a range of prices between $595 and $1495, with some financing options available as well.
Targeted Feedback: Each course tracks your progress as you work through them, which you can access via regular progress reports. Using these lets you tailor your study experience around the areas where you need the most help.
Score Increase Guarantee: You can receive a full refund for this course if you're unable to increase your LSAT score after completion. This takes a lot of the financial pressure off of this situation. Basically, you only have to pay if it works!
Course Details
LSATMax's key study strategy is to always attack your weaknesses. An initial pass-through of materials will show what areas you need to focus on the most. From there, you'll complete 5 daily drills that will ensure you remember key LSAT test concepts. You'll also regularly practice logic games, which are an important portion of the exam. This ensures you have a strong foundation of knowledge for every aspect of the LSAT.
LSATMax offers 3 course options: LSATMax 60, LSATMax 180, and LSATMax 365. Each of these is named after the number of days you have access to the course, and they all contain the same study materials. They cost $595, $995, and $1495 respectively. I recommend the LSATMax 180 course, but you may want the LSATMax 365 if you think it will take longer than 6 months to prepare.
LSATMax Course Features:
90 Prep Tests
400+ Hours of Video
Daily Office Hours
Digital LSAT Simulator
Detailed Analytics
4 Textbooks
Bottom Line: LSATMax is currently one of the best LSAT prep courses on offer. This is largely due to their affordability, wide range of study materials, and ease of use. You can't go wrong!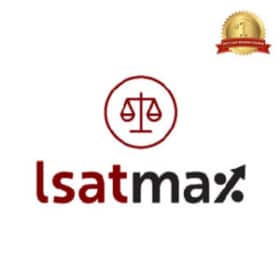 LSATmax Review Course Starting at $50/month
40 uses today
Last Used: 4 minutes ago
---
3. The Princeton Review LSAT Prep Course
OVERALL RATING: ★★★★★
Unlike our top-rated course LSATMax, The Princeton Review is a much more traditional prep course. They use official LSAT materials as part of their curriculum, resulting in an experience that's close to actually taking the LSAT itself. Using this LSAT prep course will help you familiarize yourself with the testing experience long beforehand. In total, you can expect to spend around 150 hours doing online drills and testing before the exam.
The Princeton Review has 3 course options: Self Paced, Fundamentals, and LSAT 165+. Self Paced is entirely self-study and costs $799. By contrast, Fundamentals includes an instructor and additional resources for the price of $1049. Lastly, the LSAT 165+ course costs $1699 and guarantees you a high score on the LSAT exam— we recommend this one if you're trying to get into a top law school specifically. Both the Fundamentals and LSAT 165+ courses can be taken online or in person.
The Princeton Review Course Features
8000+ Practice Questions
70+ LSAT PrepTests
Official Score Reports
150+ Hours of Video
30 Hours of Instructor Led Lessons
Bottom Line: The Princeton Review is a good choice for anyone who prefers a more traditional approach to studying for law school. However, it may not appeal to people who like to study on their phone or prefer to watch live content on their computer; LSATMax is a better fit for those students instead.
---
4. Alpha Score LSAT Prep Course

OVERALL RATING: ★★★★★
AlphaScore provides excellent self-study materials designed to be accessible for any student. That's why their course is accessible on any device— mobile or otherwise.
Pros & Cons
Easy to Understand: AlphaScore's video library is direct and easily understood by anyone with little to no legal knowledge. You should be able to understand what the test makers want from you after watching each one.
1-on-1 Instructor Support: If the video lectures aren't enough for you, you can request additional help from an instructor. They'll help you easily work through whatever problem you have and can help you set up an efficient study schedule.
Price: AlphaScore's courses tend to be much cheaper than the competition— with no compromises on their quality at all. You'll receive an effective education for a fraction of the price you'd pay elsewhere!
Video Options: Unlike other courses, you have full control of the video options. You can change the quality based on your bandwidth, and even speed up or slow down playback. That way you can take a little extra time to understand areas you need help with or speed past what you already know.
Course Details
AlphaScore is primarily a self-study course with added teacher support. Students are provided tons of video and testing materials that come with detailed explanations. If you need assistance at any point of your studies, you only need to ask one of Alpha Score's experienced LSAT instructors for help. They'll walk you through any problem you have and ensure that you're ready for the exam.
AlphaScore offers 2 paid courses and 1 free trial, which lasts for 1 month and includes 3 video lessons, 1 exam, and over 100 practice questions. If you like this trial, you can then upgrade to the Complete or Premium LSAT course options.
The complete course costs $389 and dramatically increases the number of materials available to you. However, we ultimately recommend the $789 Premium course that gives you over 60 practice exams and over 6,000 practice problems.
Alpha Score Course Features
50+ Video Lessons
10 Official LSAT Exams
1000+ LSAT Practice Questions
Practice Quizzes
In Depth Explanations
12 Month Access Period
Bottom Line: AlphaScore's LSAT prep course helps students prepare for the exam through a combination of on demand content and instructor support. This creates an effective alternative to your traditional studying experience!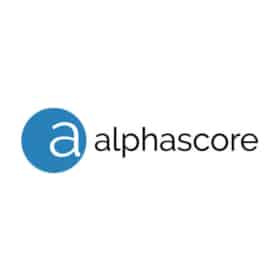 Alpha Score LSAT Coupon Code – 10% OFF Premium!
37 uses today
Last Used: 1 hours ago
---
5. Kaplan LSAT Prep Course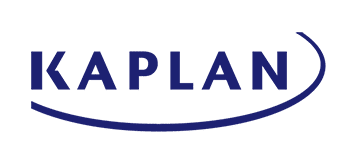 OVERALL RATING: ★★★★★
Unlike the other courses on this list, Kaplan focuses heavily on live content. Most of their offerings come from their live online and tutoring courses. Students gain access to 32 hours of core classroom instruction which is enhanced by an additional 180 hours of live online video lessons.
Kaplan offers 4 different courses. First, their On Demand course is $700 and only contains self study materials. Next is the Live Online course, which costs $1,200. After that is Live Online + Tutoring, which comes out to $2,300. Lastly is the Bootcamp course, which costs $3,900 and is 4 weeks of intensive, uninterrupted prep time.
The most appealing and exclusive feature of this LSAT prep course is the Bootcamp course, which is the only one we can recommend. Other than that, most of what Kaplan has to offer can be found in far more affordable courses like AlphaScore and LSATMax.
Kaplan Course Features
180+ Hours of Video Lessons
32 Hours of Classroom Instruction
60 Full Length Practice Tests
300+ Quizzes
Prep Books
Bottom Line: Kaplan is the only company on this list that specializes in live content. That makes their offerings truly unique compared to other courses. I'd recommend this course if you like a more guided study experience, but you should stick to AlphaScore if you're not interested in that.
---
6. Magoosh LSAT Prep

OVERALL RATING: ★★★★★
Much like The Princeton Review, the Magoosh LSAT prep course that focuses heavily on content pulled from previous exams. It comes with 10 practice exams and 7,000 official LSAT questions— with full video explanations for each answer. They've also got over 200 logic game explanations. That way you can gain an understanding of all the major components of the LSAT test. Magoosh does also offer video strategy lessons, but they clearly aren't the focus of the course. You're better off with Blueprint or AlphaScore if that's what you're specifically looking for.
Magoosh's LSAT course is based on a monthly subscription. Currently, it costs $279 a month. You also have the option of paying $2,148 for a year's worth of access. If that's too steep, you're probably fine just getting a few months to work through everything.
Magoosh LSAT Prep Features
7000+ Official LSAT Questions
Customizable Study Schedule
Explanation Videos
Full Length Practice Exams
24/7 Email Support
Bottom Line: Magoosh can be a good choice if you just want a simple, no-nonsense course. They have no gimmicks to distract you from your studying.
---
7. Wize LSAT Prep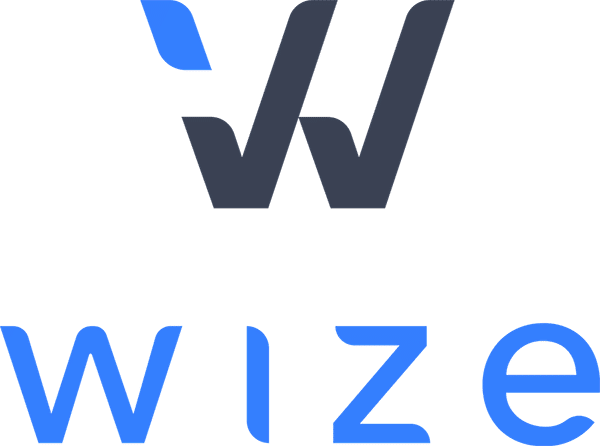 Wize has all of the benefits you can get from a typical online course, but you can also regularly talk with your instructors during office hours.
Wize LSAT Pros & Cons
Instructor: Wize's main appeal for law school students is their instructor, John. He's a licensed attorney and NYU law school graduate who scored in the top percentiles for the LSAT and several other exams. His unique perspective and expertise is the secret to this course's success in helping students get accepted to their first choice law schools.
Financing: This LSAT review course is affordably priced, but it may still be out of your budget as an undergrad. To make this easier to manage, Wize offers financing for their enrollment fees that allow you to pay as little as $50 a month.
Less Content: Students who enroll in this course can expect to finish their studies in a shorter time frame than Blueprint or LSATMax. This could be appealing if you don't have a lot of time before your LSAT exam date, but it also means you don't get as much study material when you enroll in this course.
Course Details
Wize is a terrific study option if you're looking for a great academic tutor with experience in professional law. Since John scored so high on his LSAT and got accepted to NYU, he offers a qualified perspective that can help you achieve similarly impressive results. In addition to presenting all of Wize's lectures, you can also get in touch with John through regular office hours.
Aside from live instruction, you can practice answering realistic LSAT questions with over 70 practice exams— whether you're at your PC or on a mobile device. However, you don't get the same volume of study material that you could from one of our top picks, so I would only recommend this if you're pressed for time or just need a refresher before your next LSAT attempt.
Wize LSAT Features
20+ Video Lectures Taught by a Top LSAT Scorer
70+ Practice Exams with Real LSAT Questions
6 Month Access Period
Financing Options & Money-Back Guarantee
Weekly Office Hours with Instructor John
Bottom Line: When compared to the cost of an LSAT tutor, Wize offers an appealing and affordable alternative. But when compared to the top LSAT review courses, it's a little harder to pull the trigger on this one.
---
8. LSAT Lab Prep Course

OVERALL RATING: ★★★★★
LSAT Lab is able to appeal to multiple student types by offering both live classroom and self study courses.
Pros & Cons
Multiple Formats: Easily the main draw for this course is the multiple format types on offer. Anyone interested in a self paced course can choose the self study program, while people who prefer more traditional teaching styles can enroll in the online classroom. Plus, LSAT Lab offers tutoring to serve as a good middle ground.
Personalized Study Plan: You'll be asked a series of questions at the start of your course. This simple assessment will let you establish what your goals, timelines, and previous experience are. From there, you'll be able to work together with LSAT Lab to create an effective study plan for the LSAT.
Paywall: Most of the best course features are locked behind higher payment tiers. In fact, you wont get a score increase guarantee until you subscribe to the classroom or tutoring options. Luckily, the course itself is not particularly expensive.
Course Details
LSAT Lab prepares students through multiple study formats. Their most famous and effective course is the live online classroom. Each class gets a personal experience backed up by the professional knowledge of the instructor. Students also have a chance to ask questions and for additional information on LSAT topics. Alternatively, anyone interested in self study can use practice exams and on demand lectures to increase their chances on the LSAT.
Prices depend on which course format you're interested in. In addition to a free course, you can pay monthly for a premium, classroom, or tutor plan. They cost $49, $99, and $299 respectively and grant you access to all essential course features.
LSAT Lab Features
7,500+ Practice Questions
Video Library
83 Practice LSATs
Score Analytics
Study Plan
Class Recordings
Bottom Line: LSAT Lab is a good choice for any type of student. They're able to effectively offer materials catered to multiple learning styles.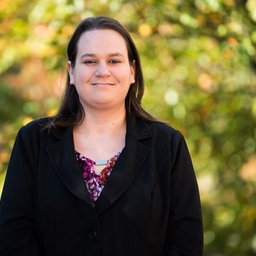 Valerie Keene is an experienced lawyer and legal writer. Valerie's litigation successes have included wins for cases involving contract disputes, real property disputes, and consumer issues. She has also assisted countless families with estate planning, guardianship issues, divorce and other family law matters. She provides clients with solid legal advice and representation.