Not to be confused with a last will and testament, a living will is an estate planning document that directs what type of life-sustaining medical treatment an individual receives if they encounter certain medical conditions.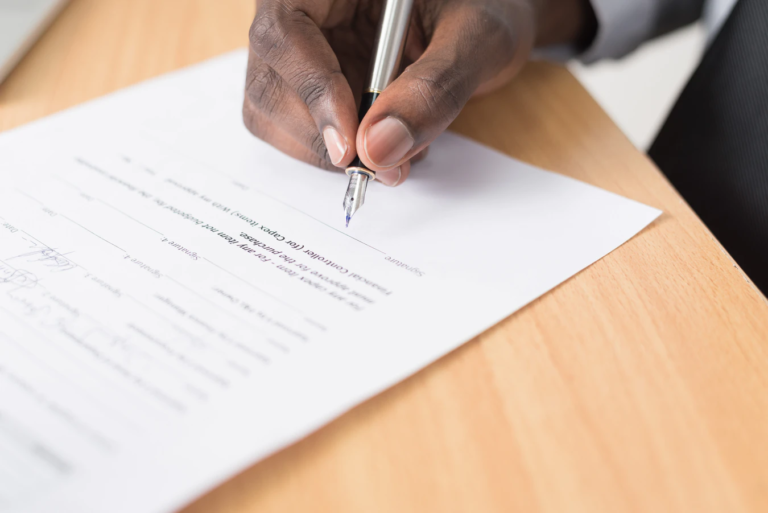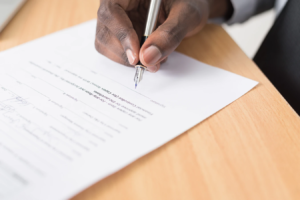 Although each state has its own rules, there are some basic guidelines that must be followed to create a valid living will. Fortunately, greater flexibility is possible when you make a living will online. 
Keep reading to learn more about this important legal document and how to make one of your own!
What Is a Living Will?
A living will is a document that states the type of health care a person wants to receive. Depending on the state, this form may govern health care decisions made when you:
Are permanently unconscious

Have been diagnosed with a terminal condition

No longer have cognitive ability to sustain an acceptable standard of life

Are dependent on all activities of daily living
When you create a living will, you make medical decisions upfront if you ever encounter the medical complications indicated in the form. This saves your family members from having to make these difficult choices, and you can express your care wishes so that your medical providers are aware of them.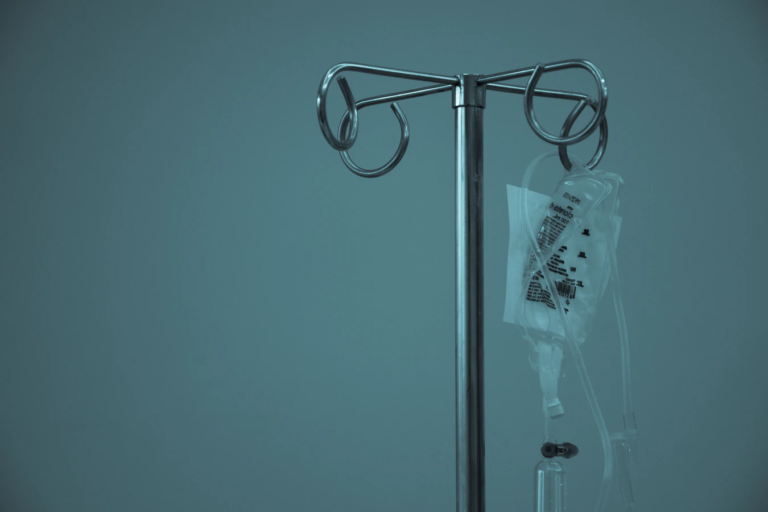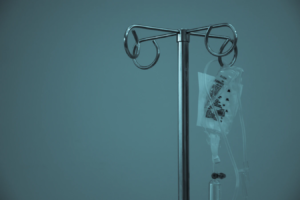 Some of the wishes that you may express in your living will include whether or not you want any of the following:
Life-sustaining treatment if you are terminal or in a vegetative state

Tube feeding or to be given hydration through IVs

New conditions to be treated if you are already under end-of-life care

To be resuscitated if you have a terminal condition

Certain conditions to be met before life-prolonging care is provided or withdrawn

To donate your organs
You can also provide specific wishes — such as asking that your immediate family members be notified or that a clergyperson be called — before life-sustaining treatment is withheld or withdrawn.
How Is a Living Will Different than a Last Will and Testament? 
Although they both contain the word "will," a living will and a last will and testament are two very different estate planning documents. A living will concerns health care decisions that apply while the person creating the document is still alive. Alternatively, a last will and testament is a document that explains how the person's property will be distributed after their death. 
What is the difference between a living will and a living trust?
Although living wills and living trusts are both estate planning options, they have a few key differences. Creating a living will let you declare your wishes regarding life-ending versus life-sustaining medical procedures. This will only take effect when you're near death.
By contrast, a living trust is created to help someone manage and own their assets after moving them into a trust's ownership. Any property in a living trust is invested for the benefit of the trust maker or beneficiary. Hence, this document applies both when you're alive and after your death.
What is the difference between a living will and a DNR?
As stated above, a living will states whether or not a patient wants life support to continue if they're in a vegetative state. A DNR (Do Not Resuscitate) order states that a patient doesn't want to be resuscitated. This covers situations where the patient is dead and stops EMTs from reviving the patient via defibrillator or other resuscitation methods. Both the patient and their physician have to sign a DNR for it to be legally binding.
What is an Advance Health Care Directive? 
An advance health care directive usually consists of two parts: a living will and a durable power of health care. A durable power of attorney for health care is a document that states who can make medical decisions on your behalf if you're unable to make them yourself. Other names for a durable power of attorney for health care are a "health care proxy," "health care surrogate," and "medical power of attorney." 
This may apply in many more situations than a living will; you do not have to be in a dire health situation for it to apply. Additionally, this document may allow your designated health care proxy to access your medical records.
Benefits of Living Wills 
By creating this legal form, you are taking a proactive stance in your own health care and communicating what you would like to have happen in case of a dire situation. 
This can be extremely beneficial because you are making decisions while thinking clearly and not under the emotional effect of a poor diagnosis. Further, you're saving your loved ones from the stress and uncertainty of making decisions for you. Additionally, your family does not have to question what type of care you would have wanted under the circumstances because you have clearly communicated this information.
Requirements to Make a Living Will
To make a living will, you must meet certain criteria and follow procedures specific to the state where you are making it. These requirements typically include:
You are 18 years of age or older

You are of sound mind

You are capable of expressing your care wishes

Your document is notarized and/or signed by two disinterested witnesses
Options to Make a Living Will
There are several options that you have to make this form, each with their own considerations. These are:
Write Your Own Living Will 
You generally have the right to create your own living will and advance health care directive, as long as you are of sound mind and can communicate your wishes. However, you may not be familiar with the legal requirements of creating this document and you may make mistakes that affect whether the document is legally valid and will be enforced.
If you want to write your own living will, be prepared to follow these steps:
Research your state's laws. You must carefully follow these rules to avoid any potential challenges or having your document ignored.

Determine your end-of-life care. You will need to make some difficult decisions and may want to consult with your loved ones. 

Reassess as needed. You may have very different thoughts about the type of medical care you want to receive when you are thinking of a hypothetical condition than when you are actually diagnosed with a condition. You can generally change your living will at any time and may prefer to change it as you age, your health changes, or when you go through a major life event. 
Hire an Attorney to Write Your Living Will
The second option is to hire an attorney to create the living will for you. Any estate planning law firm should be able to accomplish this goal for you. 
An attorney can give you legal advice about your particular situation. He or she can also answer questions you may have about the process, such as:
Do I really need a living will?

What type of information should I put in it?

Is it private?

Where should I keep my completed forms?

Can I include information specific to my religion?

Will my wishes be respected?

Are there any extra things I should think about when creating my estate plan?
An attorney may also be able to create other estate planning documents for you, such as a durable power of attorney and last will and testament. However, some people may not think it is worth the cost to hire an attorney simply to create a living will. 
Many states provide a statutory form to create an advance directive, which may provide a free living will. Furthermore, many people are not able to afford an attorney or the services of a law firm, so they may consider other options.
Create Your Living Will Online
The last option is to create your own living will online. This is a hybrid of the first two options. You can make your own advance health care directive and living will while being guided by a program that gets the necessary information. Additionally, you may have the option of asking for legal advice or information during the process. 
Some online services let you have a law firm review your document for a lower amount than an attorney would typically charge to draft the document. Finally, when you are finished creating your document, you can print it and execute it.
Online Living Will Options
If you have decided that you want to make your living will online, you have several options. Some of the best providers for this are:
LegalZoom 


LegalZoom is a well-known and reputable resource for online legal advice and documentation. Their site lets you create a living will starting at $39— but you can also opt for the estate plan bundle. This starts at $179 and includes a living will, durable power of attorney, and a last will or a living trust. You are guided through the process of creating your state-specific form and can personalize it. 
Whether you choose to purchase one document or go for the bundle, this website's price is very affordable. Further, you can revise your document as much as you would like within 30 days of purchase. 
LegalZoom also offers a comprehensive living will which gives you legal advice from a connected law firm about your form. You can use this service for two weeks following your purchase. However, if you don't want to continue being billed for the option to receive legal advice, you will need to cancel this part of your purchase before you are billed again on a monthly basis.
Rocket Lawyer 


Rocket Lawyer provides an extensive database of state-specific legal documents. You can get started by typing in the key term you are looking for, such as "live will," "will living," or "living will." The site will then provide a long list of results based on your search term, which includes useful information about living wills, as well as state-specific documents that you can click on to get started with creating your own living will. It's not as guided as LegalZoom, but it's still simple to navigate without prior legal knowledge or experience.
Alternatively, you can go here and select your state. The program will ask you for information about yourself and your wishes. It then generates a free living will, but you can opt for premium member status if you want to be able to come back and modify the form whenever you want. 
The free price tag for this product gives it some advantage over competitors, but it doesn't allow for the same level of personalization as some other paid products.
Trust & Will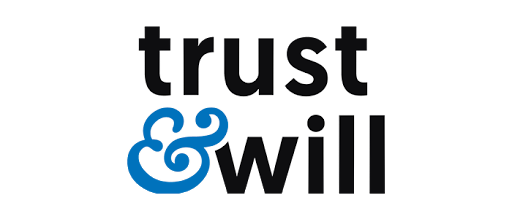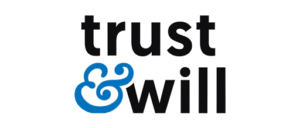 Trust & Will is another online legal document service. It does not provide a stand-alone living will, but it includes a living will with its will and trust plans. 
Will plans start at $159 and include a last will and testament, HIPAA authorization for health care records, a living will, and a durable power of attorney. Alternatively, the trust plan starts at $599 and includes a living trust, a schedule of assets, a pour-over will, a HIPAA authorization, a living will, and a durable power of attorney. 
If you are looking for a complete estate plan, the robust offerings at Trust & Will are available at very competitive rates— well below what you would pay a law firm for the same documents. Also, the site was established by attorneys, so you have extra peace of mind of knowing your forms are legally compliant.
What to Do with Your Living Will 
While you don't need to file your living will with the court, you should make sure that the people who may need to rely on it will have access to it. 
You should provide a copy of it to your doctors and the hospital where you would likely be transported in case of an emergency, as well as any medical facilities that would need it to direct your end-of-life care. Additionally, you should provide a copy of this form to the health care agent you appointed as your health care surrogate. 
If you don't want to provide actual forms to your agents, executor of your will, or other person at this time, you can use a digital vault that keeps your important forms secure and then provides a link or access key to a trusted person to access them when they need to be used. 
Tips on Living Wills
It is important that you keep in mind that your living will is a legal document, so you need to make sure that you carefully consider the provisions and implications before signing it. 
Talk to your loved ones before creating your forms to be sure they understand and will follow your wishes. Ask your agent if they are up for this role before you appoint an agent to make decisions for you. When you are ready to sign your form, be sure that you have your witnesses and/or a notary public present to follow the legal requirements.
Remember: you can freely revoke your living will and advance health care directive at any time as long as you are of sound mind. However, you need to make sure that you provide your new health care agent and any of your providers with the revocation and any new forms you have completed.
If you are concerned about someone challenging your wishes or you have questions specific to your situation, be sure to seek legal advice from a qualified attorney.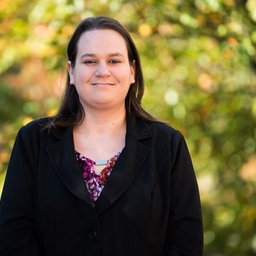 Valerie Keene is an experienced lawyer and legal writer. Valerie's litigation successes have included wins for cases involving contract disputes, real property disputes, and consumer issues. She has also assisted countless families with estate planning, guardianship issues, divorce and other family law matters. She provides clients with solid legal advice and representation.