RATING: ★★★★★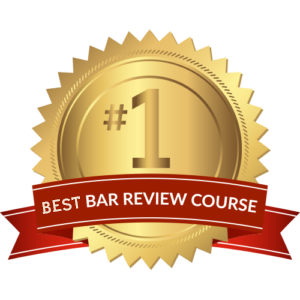 Crush the Bar Exam has given BARMax Review the award for Best Bar Review Course!  Their bar exam prep course has earned the #1 spot due to its flexible course offering along with all of the following reasons:
Affordable price for those on a strict budget
Suggested study calendar to keep you on track
Audio lectures by Harvard-trained law professors
1,950+ real officially licensed multiple choice questions from past Bar exams
Real practice essays and PTs with model answers and/or point sheets
Message boards for help with MBE questions
Private Tutoring and Office Hours for extra assistance
BARmax, unlike other courses, has mastered the art of studying on the go. Life is hectic and everyone is juggling 20 things at once; that's why you need a course that's going to keep up with all you have to do.
No matter what device you use, laptop or smartphone, you are able to pick up quick study sessions anywhere with BARMax. This medallion signifies that BARMax has gone above and beyond to create a course that will help you pass the Bar exam so you can start practicing law in your given jurisdiction.
If you're simply looking for the best Bar prep course to help you pass, BarMax is your best bet!
---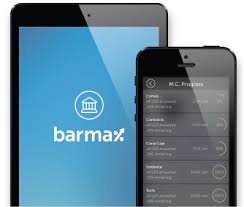 BARmax Course Features
Many courses are "mobile optimized" but really have limited functionality on a smaller screen. BarMax is one of the best on-the-go study courses and it is available at a much lower price than some of its competitors.
Despite the relatively low cost, there's a lot of value for this review course, as it is comprehensive and comes with great planning tools. BarMax is a great Bar review course and will get you to the promised land even if you're constantly on the move.
PROS
1. Flexibility
The BarMax online prep course gives you the ability to carry all the information you need around in your pocket. Having access to stacks of books through the app makes this course the easiest to use on the fly or whenever you have a spare moment to study. Studying for the bar exam is almost fun when you can do it on your iPhone or iPad at the coffee shop, gym, or beach. Internet access is not required to access content through the BarMax app, and you don't have to waste time driving to class.
2. BarMax Price
BarMax Bar Exam Review's comprehensive state bar course price is much lower than the industry average. The price includes lifetime access to audio lectures from Harvard Law alumni, such as the legendary Arthur Miller, corresponding black-letter law outlines, and flashcards. There's more than 1,950 real officially licensed multiple-choice questions (MBEs), real practice essays, real performance test (PT) questions, personalized writing revisions, analytics and customer support by phone, email and in-app message boards. This is an incredible value.
If you're worried about paying for their course, this company also offers 0% financing. Because of this, you're able to get immediate access to any BarMax course and split the purchase into budget friendly 3, 6, 12, or 18 monthly payments. They also offer a public interest discount for students pursuing careers in public interest law.
In addition to the comprehensive state courses, Bar Max offers supplements for the MBE portion. For less than $100 a month, you can enroll in their full MBE prep course that includes audio lectures, outlines, flashcards and over 1,500 MBE questions. Alternatively, you can enroll in a more affordable question bank package for less than $50 a month.
3. Study Planner
BarMax provides a recommended study calendar that sets forth daily assignments and a clear overview of the material, including how much you will need to study. The calendar suggests a more reasonable study plan of 15-25 hours per week for 12 weeks. This efficiency is unparalleled. Additionally, since BarMax is the only bar review course to offer instant and lifetime access, it is an amazing option for students who would like to get started with bar prep sooner—a great idea if you are working full-time or are an international student.
4. Instructor Help
The instructors who design, organize, and teach BarMax's study materials are among the best in the field. Because of this, you'll have the ability to make the most of their expertise when enrolled in one of their prep course packages. If you need a little extra help on certain subjects, feel free to reach out to your instructor during Office Hours for some much-needed assistance. And if you need even more help, you can always opt for BarMax's Private Tutoring; pay by session or as part of a whole package.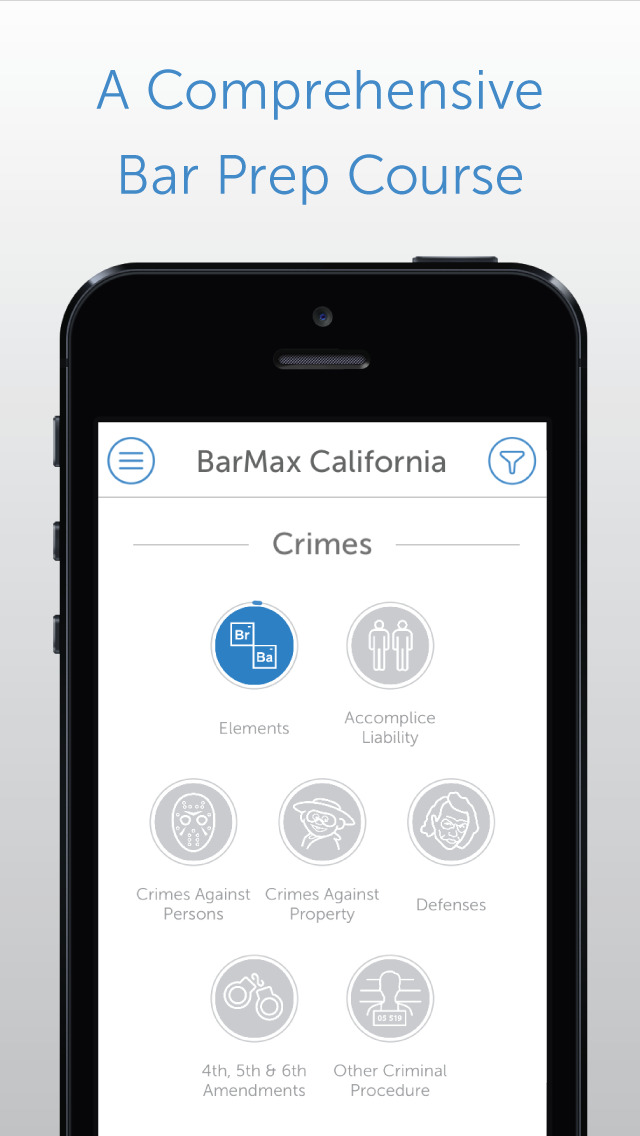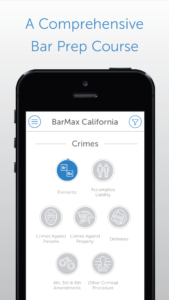 Ideal User
This course is especially suited for students who may be overwhelmed by the massive information overload that is typical in other review courses. Straightforward outlines and easy-to-understand lectures along with actual multiple-choice questions (MBEs) from previous bar exams, as well as flashcards and practice essays make this program less complex and more effective.
BarMax currently offers preparation for the bar exam in California (CA), Uniform Bar Exam (UBE)—currently used in 33 jurisdictions, including New York—the Multistate Bar Exam (MBE), the CA First Year Law Students Exam (FLYSE or Baby Bar) and the MPRE (free).
Summary of Course Features
Black-letter law outlines for every subject with all pertinent material needed to pass the exam

Suggested study calendar

Audio lectures by Harvard-trained law professors

1,950+ real multiple choice questions from past bar exams

Real practice essays and PTs with model answers and/or point sheets

Flashcards

Message Boards for help with MBE questions

Two writing critiques (your choice of either essays or PTs)

Technical support team is available Monday through Friday, with emergency support available on weekends and holidays as well

Additional for-fee options include remote tutoring by phone/online, additional essay and PT critiques, and notebooks for those who prefer to study with hard copy and print materials.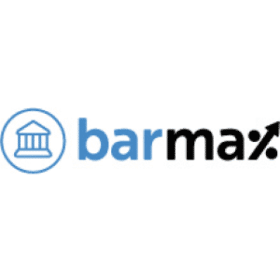 Save Up to $1,500 Off BarMax Courses
uses today
Last Used: 6 hours ago
---
BarMax

Website: Link
Physical Location: Santa Monica, CA
Year Founded: 2010
Exams Covered: LSAT, Bar
Continuing Education: No
BBB Grade: A+
Trustpilot Rating: 4.6
Social Media: Facebook, Twitter
Contact Page: Link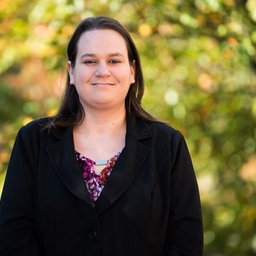 Valerie Keene is an experienced lawyer and legal writer. Valerie's litigation successes have included wins for cases involving contract disputes, real property disputes, and consumer issues. She has also assisted countless families with estate planning, guardianship issues, divorce and other family law matters. She provides clients with solid legal advice and representation.