Everyone knows that the bar exam can be an incredibly challenging hurdle on the way to obtaining your license to practice law. How can you ensure that you are prepared for the exam and receive the guidance you need?

It's simple- hire a tutor!

If you're fresh out of law school and already knowledgeable in bar exam topics, you might be wondering what benefits you can gain from a bar exam tutor. Well, with a topic as dense as the bar exam, the extra helping hand can be the secret ingredient that ensures your success on exam day.
We've taken the time to sample various bar exam tutoring services available on the market today, and you can see our findings below. Keep reading to discover the best learning resources when studying for the bar!
---
1. Barmax Bar Exam Tutor

A great tutor helps you set clear goals and achieve them. A big part of this process comes down to recognizing areas of improvement. It's fitting then that Barmax was born out of a group of law students who recognized that the bar exam tutoring space was monopolized and desperately in need of improvement.
To resolve this issue, Barmax designed a bar review platform that offers students a more affordable and effective option. Since that time, they've continued to improve upon their services— and their tutoring services are a prime example.
This company offers one-on-one sessions with tutors that have previously taken and passed the exam themselves. They all have years of experience helping students like you pass the Uniform Bar Exam. Additionally, their approach is designed to evaluate students on an individual basis, spotting unique weaknesses that can help to improve your overall performance.
Tutoring sessions are designed to be convenient for you; they can be conducted over the phone or online via video conference call. Once you've been matched with a tutor, you can find a time to hold your sessions that will fit your schedule. This emphasis on flexibility is extremely helpful for students with a tight schedule, especially if you're anxiety prone.
Speaking of flexibility, Barmax's pricing options are also designed to be variable to your personal preferences and budget. They offer hourly tutoring at $200 per hour, and also have other options that allow you to select a set number of hours at a discounted rate. Best of all is that you even have the option to pay in monthly installments through a financing company.
BarMax Bottom Line: Barmax's many strengths boil down to one common element: it's designed by students, for students. The bar exam tutors with this company understand the need for solid education while also respecting your budget. Definitely check out their site if you want to work with a great bar exam tutor or enroll in an equally impressive bar review course!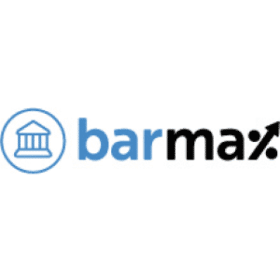 Save $2,700 on BarMax Tutoring Package
uses today
Last Used: 4 hours ago
---
2. Crushendo Bar Exam Tutor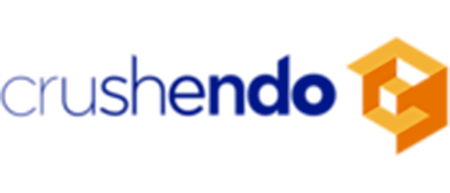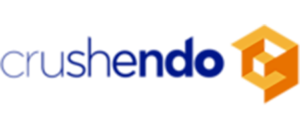 Crushendo offers up to 20 hours of effective 1-on-1 tutoring. Lessons are scheduled for times that suit you the best. By connecting you with a teacher and outlining which days and times you're free, you can easily jump into the learning process at your own pace and on your own schedule.
Every teacher Crushendo employs is highly experienced as a tutor and lawyer. Consequently, each teacher can use their professional experience to create lessons. They know most of the common legal pitfalls and how to avoid them— so you directly benefit from the work they've done in the past.
Of course, your Crushendo tutors don't only teach you legal concepts; they also want you to develop good test taking strategies. Each lesson will dedicate time to walking you through the format of the bar exam. You'll learn what kind of answers graders look for and how to quickly work through each problem. Knowing this will dramatically increase your chances of getting a higher score on your exam.
Crushendo Bottom Line: Crushendo is an excellent option for anyone who wants tutoring. Their instructors are extremely experienced and will teach you important test taking strategies. Plus, scheduling is easy and lessons slot into your life like they were meant to be there. It's tough to find a better tutoring provider than Crushendo!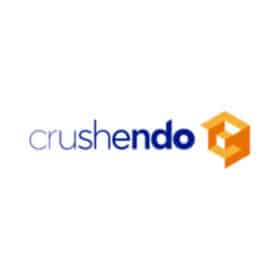 Crushendo Coupon: 10% Off Bar Prep Products
90 uses today
Last Used: 1 days ago
---
3. Kaplan Bar Prep Tutor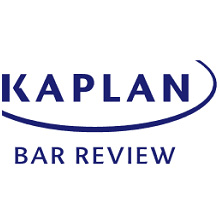 Kaplan is something of a staple within the exam prep industry. For over 80 years they've been helping students prepare for their exams with services reaching over 36 countries and including more than 120 test types. Unsurprisingly, their bar tutoring services continue this trend of impressive performance.
Unlike Barmax, Kaplan offers more of a bundle option for their tutoring. In addition to receiving up to 20 hours of personalized tutoring from a licensed attorney, you'll also have access to several other features. Kaplan gives you an assessment to better identify your prep goals from the get go. Your tutor will provide you with feedback and guidance to you over the phone or a video call— it's your choice.
One standout aspect of this bar exam tutor is their methodology for helping repeat bar exam takers. The extra focus helps them identify students' key areas of improvement and tackle them in core target sessions. They also allow you complete access to their bank of real bar exam essays and have your submissions graded by actual lawyers.
Kaplan Bottom Line: Kaplan, as always, is a solid choice. They have a track record that spans several decades and have proven their methods are successful through millions of passing students. Their package option for bar tutoring not only sets you up with top notch instruction; it does so at a price point that won't break the bank either. Stop by their site for a free consultation to speak with a professional tutor and see what Kaplan has to offer.
TAKE ME TO KAPLAN BAR TUTORING
---
4. Themis Bar Review Tutor


Themis Bar Review understands that students need tutoring for many different reasons. This is reflected by their bar exam tutor resources; they've made sure to account for students who are new to the bar as well as those who have taken the exam previously.
Their tutors are lawyers who have passed the bar themselves and also have experience with creating review content. Essentially, they've gone through many of the same rites of passage you have on the way to their current position— which means they know what it's like to be in your shoes.
While Themis also offers a course to review for the bar exam, you don't need to enroll in this course in order to take part in Themis Virtual Tutoring. Instead, you'll need to complete a preliminary questionnaire that covers your educational background and plans for taking the bar. After this, you'll be contacted within 24 hours to discuss your next step.
Enlisting the help of a Themis bar exam tutor will help you evaluate focus areas during your study schedule. This ensures you reinforce the topics you need as you go and enables you to obtain the highest bar exam score possible. This demonstrates their desire to help you prepare as quickly as possible, which is also reflected by their affordably priced short-term packages.
Themis Bottom Line: Themis earns our endorsement due to its clear care for students of all types and learning styles. Their approach really takes the time to evaluate your personal goals and pinpoints your level of knowledge prior to tutoring. Most importantly, they reevaluate your targeted areas of study as you progress to make sure you're always making progress.
---
5. BarBri Bar Prep Tutoring


BarBri stands out from other bar exam tutor providers because it includes Multistate Performance Test techniques as part of their curriculum. Out of all the tutoring options currently available to professionals taking their bar exams, BarBri was one of the few we saw who took out-of-state exams into account.
But they also offer some other great features for students fresh out of law school:
BarBri's tutors offer clearly defined techniques to improve your competence in essay writing and substantive law. Additionally, your tutor will also run you through practice questions and keep you on a tight study schedule to ensure you've reviewed all necessary topics on the way to your exam date.
As far as pricing goes, BarBri is similar to Barmax you have the option to purchase several different packages with set amounts of hours. While a single hour could run you around $350, selecting one of the higher package options could net you some substantial savings and boost the amount of in-depth tutoring time you receive.
BarBri Bottom Line: BarBri provides an excellent option for anyone seeking additional tutoring for the Bar exam. But their recommendation of enrolling in 10 hours for the best experience is disappointing when compared to other options. Overall, we definitely still recommend checking BarBri out in case they are the best fit for your goals.
---
6. JD Advising Tutors


JD Advising understands the importance of efficiency as well as tailoring study plans to each student. Consequently, their bar exam tutoring packages don't just focus on providing you with top notch study materials, but also with teaching you lasting study habits. This approach has helped their bar exam tutors to lead hundreds of students down the path to success.
How exactly does this process work? Here are the finer details:
You'll get started by regularly meeting with a tutor for your study sessions. They're kind of like bar exam coaches, since they also hold you accountable for completing assignments and keep you on track. Next, you're assigned two essays after each tutoring session; the feedback they provide after reviewing them will help you ace the essay portion.
Additionally, this company puts a lot of effort into personalizing each bar review tutoring session. Your previous bar exam scores (if you've taken the exam before), your work schedule, and overall comfort level with the material are all taken into account. JD Advising also gives their students incredibly detailed study guides that are designed with past exams in mind.
JD Advising Bottom Line: We really love how hands on JD Advising is. From their course outlines to their essay assignments, they make sure that you never ask what you should be studying next. Everything is planned and according to schedule here. If this is your preferred way of learning, then we definitely recommend checking out JD Acvising's Bar Tutoring options.
---
7. AmeriBar Review Tutors

With over 20 years in the game, AmeriBar is no stranger to helping students pass the bar. They pride themselves on being one of the best tutoring providers in the country and have helped thousands while continuing to offer similar resources to other top providers. Where AmeriBar stands out in particular is their heavy emphasis on tutoring students who previously failed to pass the bar exam.
Including former professors and bar exam graders, AmeriBar's tutors start by helping you reevaluate your test taking skills. The first step consists of 10 hours of workshops that are focused on improving your test-taking technique. Following these workshops, you'll then move on to reviewing substantive law and then you'll receive feedback. This focus on test-taking technique is sure to be a benefit for those who simply don't enjoy taking tests.
While AmeriBar does also offer courses that complement their tutoring services, only their highest tier of package bundles includes tutoring sessions. If you're a repeat bar taker or curious about the AmeriBar approach, you can also opt to take part in a free trial to see their content prior to fully enrolling.
AmeriBar Bottom Line: While AmeriBar may not be a local tutoring option, they're a great remote learning option for repeat bar exam takers. But if you're taking the bar for the first time, you can probably opt for one of the tutoring options like Barmax that offer more availability and take less of your time.
---
Frequently Asked Questions About Bar Exam Tutors
What are the qualifications for bar exam tutors?
The best bar exam tutors are people with exposure to the bar exam and legal field in some form. From actual lawyers, bar exam graders, to technical legal writing experts— the best companies that offer bar exam tutors will pair you up with someone who either understands where you've been or has the in-depth knowledge to help you to the fullest extent.
I haven't taken the bar exam before, do I need a tutor?
This will ultimately be determined by your comfort with the exam material. However, tutors are often former law school students with career experience, so the guidance and assistance they provide is a huge advantage.
I've failed the bar exam multiple times with tutoring, what should I do?
You might want to try a company that specializes in repeat bar exam takers. These bar review courses and tutors have a specific approach to improving your test-taking techniques. Be sure to mention which portions of the exam you have the most difficulty with, such as the exam section.
Do I need to select a specific bar exam tutor based on where I live?
While you should definitely look to see what your state's bar exam requirements are and plan accordingly, all of the tutoring options listed above accept students across the United States.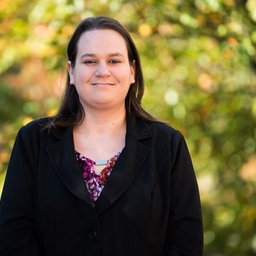 Valerie Keene is an experienced lawyer and legal writer. Valerie's litigation successes have included wins for cases involving contract disputes, real property disputes, and consumer issues. She has also assisted countless families with estate planning, guardianship issues, divorce and other family law matters. She provides clients with solid legal advice and representation.