If becoming a lawyer was easy, everyone would do it.
There are some serious hurdles every legal professional has to overcome— but if you're preparing to take the bar exam, the good news is that you've almost reached the end.
But don't take that as an excuse to slack off. After all, you'll need to study even harder than you did for the LSAT if you want to be among the 80% of law school students who pass on their first attempt.1 Furthermore, your performance on the exam can determine if you're among the 72% of students who land long-term full time employment after passing.2
So how do you prepare? Simple:
Using one of the best bar review courses listed below will ensure you're both motivated and capable to overcome this hurdle and start your legal career.
Check out our detailed analysis below:
---
---
Compare The Top 9 Best Bar Exam Prep Course in December 2021:
---
BarMax Review (Rank: #1)
OVERALL RATING: ★★★★★
Bottom Line: BarMax is such an appealing choice for students due to its reasonable price and flexible coursework. Students can take advantage of their generous payment program and offline-compatible study materials
---
Quimbee Bar Review (Rank: #2)
OVERALL RATING: ★★★★★
Bottom Line: Quimbee offers a slickly designed and well-researched bar review course for law students all over the country. Whether you need to prep for the UBE or you just want to brush up on some MPRE concepts during your commute, this is a terrific choice to get the education you need
Quimbee Bar Review Discounts & Promo Codes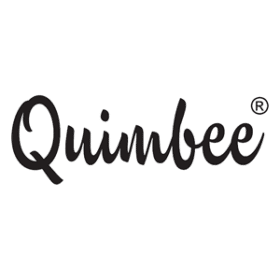 Quimbee Bar Review for only $999
23 uses today
Expires in 2 days
Last Used: 1 minutes ago
---
Crushendo Bar Review (Rank: #3)
OVERALL RATING: ★★★★★
Bottom Line: If you want to pass the last hurdle and become a lawyer, Crushendo is a fantastic way to do it. They offer great study materials that are affordable enough to keep you out of any more student debt!
TAKE ME TO CRUSHENDO BAR REVIEW
Crushendo Bar Review Discounts & Promo Codes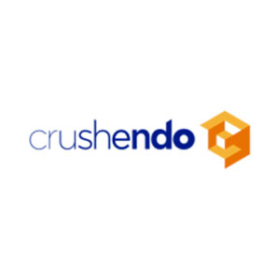 Save 10% off Crushendo Bar Prep Products
30 uses today
Expires in 29 days
Last Used: 3 minutes ago
---
Kaplan Bar Review (Rank: #4)
OVERALL RATING: ★★★★★
Bottom Line: No one offers an educational package with the same level of quality as Kaplan. Their live courses are widely available and exhaustively comprehensive, although students will need to pay up for enrollment.
Kaplan Bar Review Discounts & Promo Codes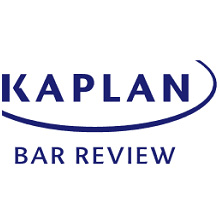 Cyber Monday Sale! Kaplan Bar Exam Review – Save 25%
41 uses today
Expires in 4 days
Last Used: 8 minutes ago
---
Bar Prep Hero Review (Rank: #5)
OVERALL RATING: ★★★★★
Bottom Line: This is a bar review course with one focus— preparing students for exam conditions and exam content with a large volume of multiple-choice questions and flashcards. If that's what you need to take your tests with the highest confidence, Bar Prep Hero is right up your alley.
TAKE ME TO BAR PREP HERO REVIEW
Bar Prep Hero Review Discounts & Promo Codes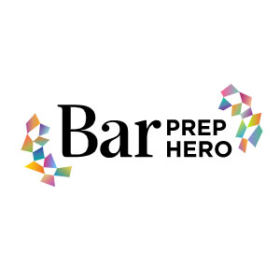 Bar Prep Hero Save 10% off Bar Review Products!
20 uses today
Expires in 2 days
Last Used: 44 seconds ago
---
SmartBarPrep (Rank: #6)
OVERALL RATING: ★★★★★
Bottom Line: This isn't like any other bar exam prep course currently on the market— which is a positive for some and a negative for others. If you're even slightly interested in SmartBarPrep, check out their free resources.
---
AdaptiBar (Rank: #7)
OVERALL RATING: ★★★★★
Bottom Line: AdaptiBar offers an enticing study package with powerful adaptive learning technology and real questions from the exam. Unfortunately, they only offer a study course for one section of the BAR
---
Themis Bar Review (Rank: #8)
OVERALL RATING: ★★★★★
Bottom Line: Themis has done a great job breaking down their educational modules into shorter lengths of time, making it easy to squeeze in a quick study session. It's too bad they have limited physical availability.
---
Barbri (Rank: #9)
OVERALL RATING: ★★★★★
Bottom Line: If students are willing to shell out the premium cost for BarBri, they will be rewarded with an extremely comprehensive BAR review course with full availability in all 50 states.
---
Bar Exam Frequently Asked Questions
Need some more info about the bar exam? Check out our answers to some of the most commonly asked questions:
Which bar review course is the best?
While many people assume that it is Themis or Barbri, BarMax is currently the best online bar exam prep course. This is because they have a large catalog of practice questions and flashcards that are accessible on many different devices. They also have financing options and a money-back guarantee, making it much easier to justify paying their enrollment fees.
What is Barbri's pass rate?
Although BARBRI doesn't publish exact pass rates for their students, they provide some approximated data that help paint a clearer picture. According to them, 9 out of 10 BARBRI students pass their exams with up to 25 more points than the average exam taker.3
How do I choose a bar prep course?
In order to determine which bar prep course will be the most helpful, it's a good idea for you to identify your preferred learning style based on Howard Gardner's theory of multiple intelligences.4 Once you've identified the style of learning that's most effective for you, choose a course that offers study materials suited towards that learning style. For example, a video-heavy course like BarMax is great for visual-spatial learners, and a course like Quimbee that has a lot of practice questions is ideal for logical-mathematical learners.
Bar Exam Discounts