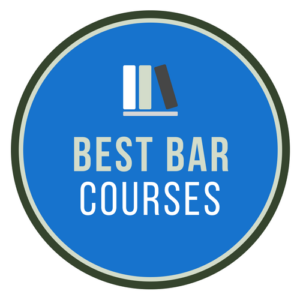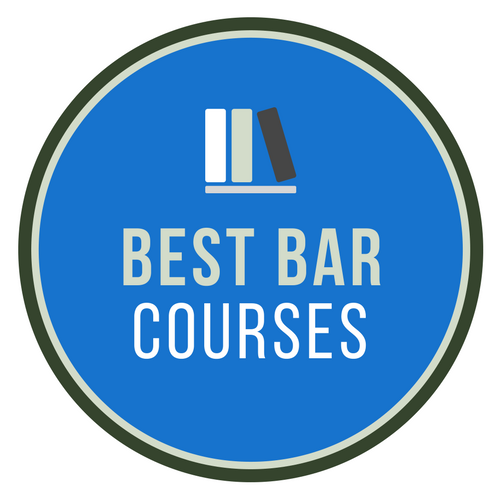 Choosing the right Bar Review course is the single most important decision you will make on your journey to become a lawyer.
You will be spending hundreds of hours studying with it, so it's crucial to find the one that best fits your learning style and background.
So here's the good news – We have personally reviewed every major Bar exam prep course on the market so you don't have to! The comparison chart below will help you figure out which online course best fit your needs.
These are the Top 5 Best Bar Exam Prep Course Comparisons [Updated: January 2020]:
BarMax Review (Rank: #1)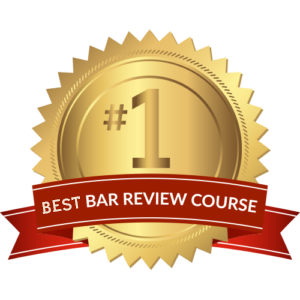 OVERALL RATING: ★★★★★

Flexibility:

While BarMax is now also available online, having access to stacks of books through the app makes this course the easiest to use on the fly or whenever you have a spare moment to study. Studying for the bar exam is almost fun when you can do it on your iPhone or iPad at the coffee shop, gym, or beach. Internet access is not required to access content through the BarMax app, and you don't have to waste time driving to class.

Price:

At $1,499, BarMax Bar Exam Review's comprehensive state course price is much lower than the industry average. The price includes lifetime access to audio lectures from Harvard Law alumni, such as the legendary Arthur Miller, corresponding black-letter law outlines, and flashcards. There's more than 1,750 real multiple-choice questions (MBEs), real practice essays, real performance test (PT) questions, personalized writing revisions, analytics and customer support by phone, email and in-app message boards. This is an incredible value.

Study Planner:
BarMax provides a recommended study calendar that sets forth daily assignments and a clear overview of the material, including how much you will need to study. The calendar suggests a more reasonable study plan of 15-25 hours per week for 12 weeks. This efficiency is unparalleled. Additionally, since BarMax is the only bar review course to offer instant and lifetime access, it is an amazing option for students who would like to get started with bar prep sooner—a great idea if you are working full-time or are an international student.

0% Financing:
BarMax also offers 0% financing, which allows you to get immediate access to any BarMax course and split the purchase into budget friendly 3, 6 or 12 monthly payments. BarMax also offers a public interest discount for students pursuing careers in public interest law.
Bottom Line: BarMax is such an appealing choice for students due to its reasonable price and flexible coursework. Students can take advantage of their generous payment program and offline-compatible study materials
Kaplan Bar Review (Rank: #2)
OVERALL RATING: ★★★★★

Fully Comprehensive:Kaplan's Complete Bar Review Course contains a large amount of resources and is available in just about every state. With this course students have access to unlimited essay grading, live lectures (in-person, or live-online, and on-demand), full-length simulated exams with review, a final countdown study plan, and 4,000 exam-like MBE questions.

Structured Program: Their course has a clear outline and helps students stay on track. The overall structure of their program includes approximately 7 days of MBE prep, up to 36 days of comprehensive subject review (varies by state), 4 to 5 days of simulated exam preparation for each part of that state's exam, and about 2 weeks (varies by student) for a final countdown study plan with highly tailored assignments.

Flexibility: Kaplan not only provides their complete course in most states, but students have the option to attend course lectures either in-person or live online from the comfort of wherever. In addition all students will have access to their 24/7 Online lecture Library where they can review the course lectures on-demand. They also have a mobile app and through it users can access some of their bar review course materials on the go.

Price: This is going to be one of the more expensive options depending on which state you plan on studying for, but as you can see it comes with a ton of material. Prices for the Complete Bar Review Course range anywhere from the more affordable $1,895 in some states, up to around $3,600 in others.
Bottom Line: No one offers an educational package with the same level of quality as Kaplan. Their live courses are widely available and exhaustively comprehensive, although students will need to pay up for enrollment.
Kaplan Bar Review Discounts & Promo Codes
AdaptiBar (Rank: #3)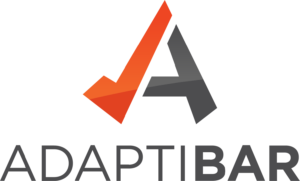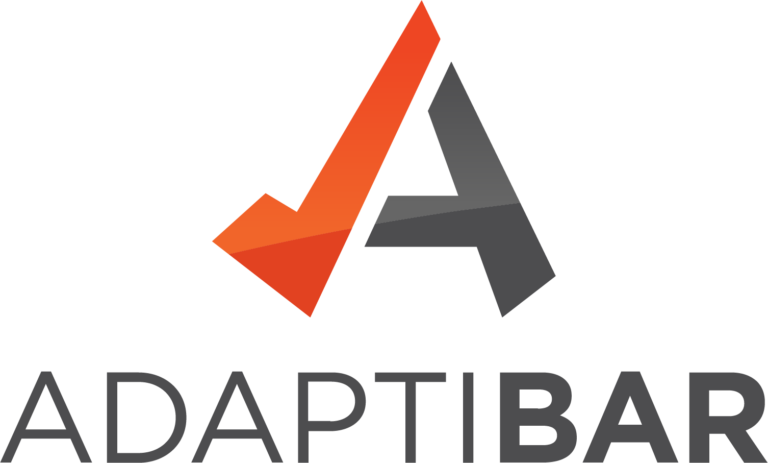 OVERALL RATING: ★★★★★

Authentic Study Materials: All of AdaptiBar's practice questions are licensed questions that have been released from past bar exams. By practicing with authentic MBE questions (instead of simulated questions written by test prep companies) you'll be better prepared for the questions you will see on the actual MBE exam. AdaptiBar offers more than 1,749 real MBE practice questions and 215 simulated questions (1,964 total), giving students a lot of first-rate practice material at an affordable price.

Technology Adapts to You: AdaptiBar's software automatically adapts questions to your ability level based on your performance. In the Practice Questions mode, students are presented with certain types of questions until they consistently perform well on that particular type. The Past Performance Table tracks how many questions have been answered and calculates the accuracy of your answers, so you'll be able to target and improve on your weaker areas.

Restricted to MBE Exam: Students looking for a comprehensive review course to help them cover all the material on the bar exam will be disappointed, as AdaptiBar focuses exclusively on the MBE portion of the exam. As a result, AdaptiBar is most effective when used as a supplement to a more thorough review course.
Bottom Line: AdaptiBar offers an enticing study package with powerful adaptive learning technology and real questions from the exam. Unfortunately, they only offer a study course for one section of the BAR
Themis Bar Review (Rank: #4)


OVERALL RATING: ★★★★★

Price: Themis Bar Review provides a comprehensive program at a very reasonable price of $1,695 for all states. Included with the price students get video lectures and quizzes for each subject on the exam, simulated exams, flashcards, over 3,000 MBE practice questions, unlimited essay grading, and 24/7 customer support.

Efficient Learning Modules: Their video lecture library is made up of shorter, more manageable 15-20 minute video segments. This can help students stay more engaged with their lessons and increase retention of study material. Themis allows students to learn at their own pace and in a very manageable format.

Availability: Themis's course is currently available in 44 jurisdictions, so some student's won't be able to take full advantage of the course. That being said, for the states that they do offer a review for, students will receive a fully comprehensive course tailored to their state bar.
Bottom Line: Themis has done a great job breaking down their educational modules into shorter lengths of time, making it easy to squeeze in a quick study session. It's too bad they have limited physical availability.
Barbri (Rank: #5)


OVERALL RATING: ★★★★★

Comprehensive: Barbri has been a big name in bar exam preparation for close to 50 years. They offer an in-depth review that includes live-online or in-person lectures, multiple outlines, online study materials with progress tracking, a mobile app, simulated exams, multiple workbooks, and essay feedback.

Available in All States: Something unique about Barbri is that they provide a full bar review course for every state. This is useful for students who would like to dive into a program that covers everything that they need to know, including the more state-specific material.

Price: Barbri may have the most experience with bar exam preparation, but they definitely make their students pay for it. No matter which state your studying for, Barbri is going to be one of the most expensive options. Their prices range from $1,400 up to $3,895 depending on which state you are preparing for.
Bottom Line: If students are willing to shell out the premium cost for BarBri, they will be rewarded with an extremely comprehensive BAR review course with full availability in all 50 states.
Bar Exam Review Course Information
| Top Bar Review Courses | Strengths | Practice Questions |
| --- | --- | --- |
| BarMax | Best Overall | 1,580 Real MBE Questions |
| Kaplan Bar Review | Comprehensive Bar Exam Prep | 4,000 exam-like MBE Questions |
| Themis Bar Review | Efficient Learning Modules | 2,500 MBE Questions |
| BarBri | Available In All States | 2,000 MBE Questions |
| AdaptiBar | Technology That Adapts To You | 1,730 |
Summary
Reviewer
Review Date
Reviewed Item
Best Bar Exam Review Courses
Author Rating