One skill that is expected to be cultivated and refined during law school is the ability to write well. This makes sense, since good writing will be essential for many legal careers. You will likely need to write memos, client letters, motions, petitions, briefs and other legal documents— so good writing is important! Consequently, the bar exam takes note of this and makes writing an essential component of it. 
Whether you're taking the Multistate Essay Exam or a state-specific bar exam, you will be writing lots of essays during the bar exam and in your preparation for it. So here's what you need to know about essay writing on the bar exam and strategies you can implement to improve your score.
Check out the most important bar exam essay writing tips below!
---
See the Top BAR Review Courses
---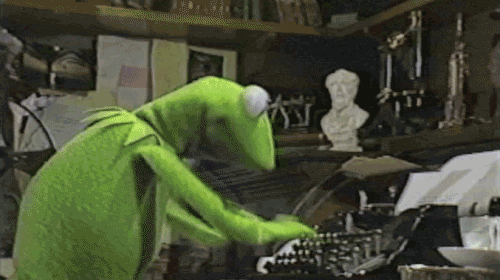 Multistate Essay Exam (MEE) Jurisdictions
Most states use the Multistate Essay Exam. If you'll be testing in one of these states, here are the basics you need to know:
There are 6 essay questions in total. This part of the test is 3 hours, so you have 30 minutes per question. Also, the subjects for this portion of the test cover:
Agency

Partnerships

Corporations and limited liability companies

Civil procedure

Conflict of laws

Constitutional law

Contracts

Criminal law and procedure

Evidence

Family law

Real property

Secured transactions

Torts

Trusts and future interests

Wills and estates
While any of these topics are fair game, these particular topics make up the majority of the MEE:
Civil procedure

Contracts

Corporations and LLCs

Family law and trusts

Future interests
Consequently, you may want to spend extra time preparing for these areas of the law while also studying for the other subjects. 
The good news is that there are guides you can use to determine the most highly tested essay rules. These bar exam study resources will identify these rules and teach you additional rules of law. 
Here's another important tip: focus your time on these major rules instead of wasting too much energy on nuanced rules that are less likely to be tested. 
Keep reading for more important study tips to help you pass the MEE:

Bar Essays Studying Tips 
The first part of learning how to tackle the essay writing portion of the bar exam is to develop a solid study plan. Your plan should incorporate the following: 
Learn More About the IRAC Method and Format
You may have used a variety of writing styles in law school, such as IRAC, CRAC or CREAC. However, the IRAC structure is the most commonly used one on the bar exam, and is what bar examiners will expect. Hence, you need to be familiar with this writing system:
This system ensures that you write concisely and only include the necessary information. It's not flowery and won't contain a lot of excess content— which is a good thing, since you're on such a constrained time limit!
As you practice, read through your answers and label each sentence with an I,R,A, or C. if a sentence cannot be labeled under one of these letters, it probably does not belong.
Practice Essay Writing Each Week
When you spend so much time studying for the bar exam, it may feel tempting to skip practicing the lengthy essay portion of the test. However, this is one of the biggest mistakes made by most test takers. 
Bar essays are an essential component of the test; they can often help leverage a higher score if you don't do as well on some of the other test portions. Furthermore, while reviewing the rules of law is important, writing about them can show you understand them and know how they apply. 
Basically, don't leave practicing these essays until the end of your preparation. Instead, make practicing essays part of your weekly study plan!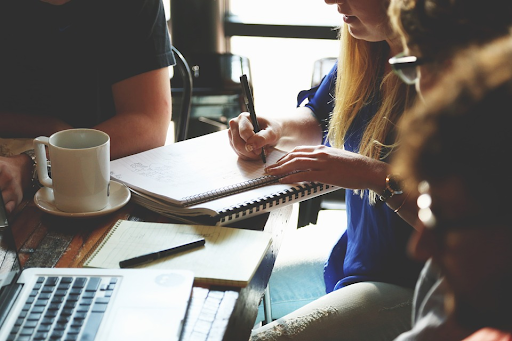 Practice Under Timed Conditions
When you first begin practicing the essay portion of the bar exam, you may not want to time yourself so that you can be sure you are spotting all the issues and honing your writing style. However, toward the middle of your study time, you will want to start practicing under timed conditions. 
It is not enough to know how to write a good essay. You need to know how to write a good essay quickly. You need to be able to quickly discuss the most important issues and know when not to elaborate on others.
The best way to study for these questions is to find previous MEE questions and practice them under timed conditions. Then, review the analysis to determine how you did.
Review Rules the Last Two Weeks of Your Study
Focus on memorizing as many rules of law as possible during your last two weeks of studying. You'll need to be able to recall these basic rules as part of your essay writing without hesitation, so be sure that you can recite rules of law without even thinking about them.
---
Learn More About The BAR Exam
---
Tips for the Day of the Bar Exam 
Okay, so now it's the day of the bar exam— you need to know how to truly tackle these questions in the moment of truth. Here's what you need to do:
Plan The Time You Have for Writing Essays 
Before beginning this portion of the test, you should have a plan on how you will manage your time, such as:
First 10 minutes:

Read the essay prompt. Maybe read it multiple times. Don't rush this part; your ability to recall this information will be essential to answering the question. Also, outline your answer as you read through the prompt.

Next 15 – 17 minutes:

Write your answer.

Last 3 to 5 minutes:

Review your answer to check for competition and to make necessary edits.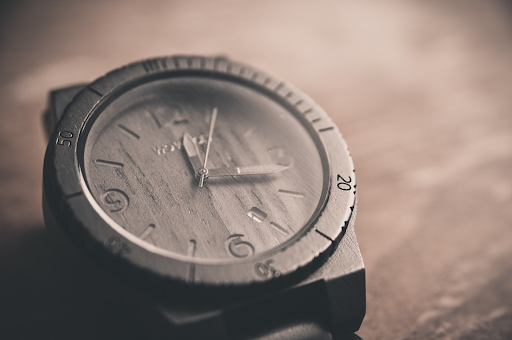 Stick to this timeline for every question. If you start going over 5 minutes on every question, you won't have enough time to tackle the last question. Ultimately, it's far better to get out an analysis of all the questions than to answer one question perfectly and not even address another.
Make an Outline
Making an outline can help you organize your thoughts and create a plan on what you will be writing about. Mark up the prompt as you go— you may want to highlight or underline certain information to help your recall later. 
Try to make this outline clear, such as making a bullet list of items related to the prompt. If you run low on time, you can always copy and paste this information to provide a semi-answer to the prompt. Write your rule statement and list the relevant facts that will support your analysis. Also, consider how much time you will need to discuss each subpart of the answer. 
Apply the IRAC Structure
Now it's time for you to apply what you've learned. Use IRAC to fully answer the question.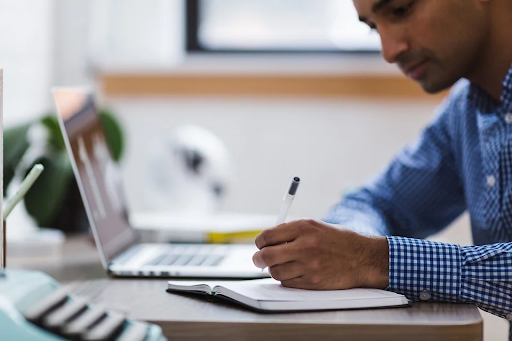 Issue 
Briefly state the issue in a bolded heading. Issues are usually clearly stated on bar exam essay questions rather than hidden in a fact pattern, so this should be an easy way to pick up points. Restate the issue and move onto the next part of your answer. 
Rule 
State the rules that apply to the case. This is where rote memorization comes into play, since you need to be able to state the proper rule that applies to the question. Bold key terms to show that you know what rules and terms apply. This will get you the points you need on this section.
The summary of rules should be clear and concise and should demonstrate that you understand what is involved. Only address those rules that actually apply to this case and address the specific question. 
Analysis 
Show how the rule applies, given the particular fact pattern. This will be the longest portion of your answer. However, your analysis should still be shorter than your analysis in your legal writing class. You can pick up (or lose) a lot of points in this portion of the answer! You need to demonstrate that you know how to apply the law to the facts. Generally speaking, the more facts you're able to explain, the higher your score will be.
Most of the facts in the fact pattern will be there for a reason— and you need to explain why these facts matter in your analysis. Provide a step-by-step analysis of how the facts support your conclusion. You may be able to score extra points by identifying counter-arguments or a majority and minority view. 
Conclusion 
End with a brief conclusion. One sentence is fine here. Perhaps unlike law school exams, there is usually a "right" conclusion. Some writing structures will use a conclusion first and then end with a conclusion, but this is not recommended on the bar exam. If you start with the wrong conclusion, the grader will look for ways to prove why you are wrong while grading your answer; therefore, save your conclusion for the end!
Provide a step-by-step analysis of how the facts support your conclusion. You may be able to score extra points by identifying counter-arguments or a majority and minority view.
Organize Your Content 
Make your essay simple to read by taking advantage of all the tools at your disposal. Use paragraph breaks to organize your content, creating a clear I, R, A, and C section. Additionally, bold and underline key words and principles of law. Many essay graders will be scanning your work, so make it easy to identify that you understood the legal issues involved by drawing their attention to these key terms.
Also, use transitional words to qualify certain statements and to explain where you are going with your answer. This makes it easier for the grader to follow your analysis, as well as helps you to stay on track.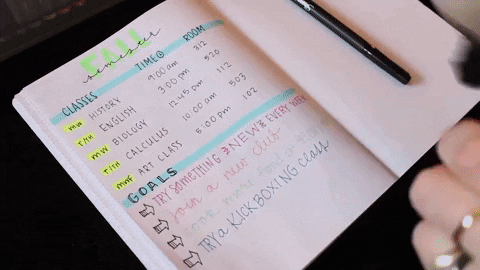 Answer the Question
Seems obvious, right? Listen:
While it seems simple to just answer the question you are asked, many bar exam essay questions include numerous fact patterns, potential rules of law that apply, and even some red herrings. Be sure that you only answer the question that is asked; don't go off on a tangent that will not score you any extra points! 
Read over the instructions to the question and follow these instructions, even if that means ignoring something or assuming certain facts are true. Any time you devote to issues that are not relevant to the instructions takes away from time that can score you more points.
Manage Your Time 
Now that you're in the middle of your answers, keep a close eye on time. It can be tempting to take just a few more minutes to feel you completed a question, but this can come back to haunt you by taking away necessary time from another question. Set alarms if you need to — and are permitted to — so that you know when time is up for each section. Also, you may want to set a reminder a few minutes before your allotted time so that you can quickly wrap up the question before moving on to the next one. 
With that being said, avoid writing a partial essay and then moving onto another one. It can take several minutes to regain your bearings and remember what the essay was about when you switch back and forth. Instead, finish each question in the allotted time and then move onto the next.
---
Get Discounts On BAR Review Courses!
---
Avoid writing a partial essay and then moving onto another one. It can take several minutes to regain your bearings and remember what the essay was about when you switch back and forth.
Quick Tips for Essay Writing
Here's a quick round-up of tips to keep you on track when preparing your bar exam essays:
Read the facts more than once.

Don't rush this part!

Don't write a lengthy, historical background of the law. Instead,

make it concise.

Don't write a long analysis regarding policy if the question does not ask for it.

Present counter-arguments but spend less time on them than arguments

Provide a clear and decisive conclusion.

Pace yourself.

The two-day bar exam is a marathon, not a sprint. Approach each question with patience and don't try to rush it.

Don't talk to anyone about your answers. This will undoubtedly make you doubt yourself; you don't need a hit to your self-confidence at this time!

Have a fun plan for what to do after the bar exam to have something to look forward to.
Conclusion
So, there you have it— a plan to help you tackle the essay portion of the bar exam. Use these strategies to help boost your score and you will soon be a licensed attorney!
Thanks for reading and good luck on your exam!
Frequently Asked Questions About Bar Essays
How do you write an essay for the bar exam?
There's a specific structure that bar examiners expect when you write answers to essay questions. This structure is called IRAC, which is short for "Issue, Rule, Analysis, and Conclusion." When writing a bar essay, try and structure all of your sentences around these four subjects in a way that makes sense.
How many essays are on the bar exam?
The essay portion of the bar exam is called the Multistate Essay Exam, or MEE for short. It is made up of six different essay questions that you must write answers to over the course of three hours. The subjects can vary depending on what test you take, but all are related to the legal field and will require excellent logical reasoning and critical thinking to earn a high score.
How long should bar exam essays be?
Although there may not be a set word limit for your bar exam essay, a good rule of thumb is to write at least 1,000 words for each answer. However, you should avoid padding out your article's word count with excessively detailed descriptions of legal concepts; stick to the IRAC format and ensure each word in each sentence has a purpose.
Is it better to write or type the bar exam?
There's no universal answer to this question, since some students will prefer to write by hand and others will prefer typing. However, there are significant benefits to typing your bar exam essay questions over using a pen and paper, such as easy erasing and the ability to copy and paste. However, power issues on rare occasions have forced essay writers to resort to pen and paper, and it makes it impossible to lose progress due to a software error.
COMPARE THE BEST BAR PREP COURSES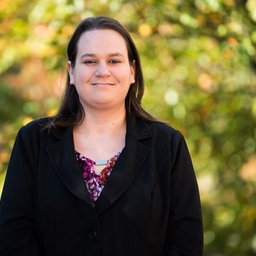 Valerie Keene is an experienced lawyer and legal writer. Valerie's litigation successes have included wins for cases involving contract disputes, real property disputes, and consumer issues. She has also assisted countless families with estate planning, guardianship issues, divorce and other family law matters. She provides clients with solid legal advice and representation.