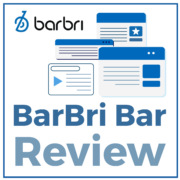 RATING: ★★★★★ The Barbri Bar Review course has long been popular with students and law firms. Available in all 50 states, Barbri has been preparing students for the bar exam for close to 50 years. This comprehensive but pricey option provides a wide array of tools and study materials to help students learn what they need to know for the exam. Those who sign up are likely to have a thorough understanding of the law for both the Multistate Bar Exam (MBE) and the state-specific portion of the test. The question is whether this in-depth knowledge is worth the price if you are just trying to pass the exam. https://www.youtube.com/watch?v=VlOIdRTljnY
PROS
1. Comprehensive Preparation
Barbri offers a thorough review, including in-class video lectures (these can also be watched at home or elsewhere on a portable device), two different kinds of outlines, online study tools and trackers, a mobile app, feedback on essays, simulated exams, and several kinds of practice workbooks. The clear structure paces students through a detailed course of study.
2. Customized Online Learning Features
Many interactive options make it possible to customize each student's learning experience. The Personal Study Plan, Barbri AMP technology, the Pass Predictor, and the Essay Architect (all discussed in detail below) are a few of the adaptive tools that assess progress and provide student-specific recommendations for study. A mobile app is available for iPhone, iPad, iPod touch, and Android devices.
3. Available in All States
From California to New York, Barbri is the only program that prepares students in all states for both the MBE and the state section of the exam. Many students appreciate not having to generate their own state outlines. The course emphasizes state material that may not have been covered in law school classes. Most law students have not taken every subject that is tested on the bar exam in school, so Barbri familiarizes students with the local law that is tested in their state.
CONS
1. Price
Students who choose Barbri should expect to pay up to $3,895 for the course, depending on the state. This makes Barbri one of the most expensive available options.
2. Excessive Number of Materials
Although there are advantages to a course that covers every conceivable angle and detail of the law that may appear on the exam, it can also be daunting. The variety of different study aids, exam books with practice questions, online tools, trackers, outlines, etc. may leave students frustrated, confused, and overwhelmed. Seeing how you stack up against your peers can be an eye-opener and may motivate you to study harder – or it can be demoralizing. Some students may begin to panic (or at least doubt themselves) if they can't keep up with the copious assignments, tasks, and tests.
Online Features
Barbri keeps pace with the competition through its customized online features. The Personal Study Plan is an interactive and adaptive tool that continually analyzes your progress and performance and customizes your daily tasks. Assignments are based on what you need to know to pass your state's bar exam. Barbri's AMP technology helps students master MBE concepts by tailoring its questions to individual students in real time. You can work through questions you already know quickly, but the software makes you spend more time on areas that require further study. The Pass Predictor compares your scores against those of bar exam takers nationally on a simulated MBE test to predict your performance on the bar exam so you can adjust your study approach if necessary. Finally, the Essay Architect is a feature that helps students craft strong essays. Immediate on-screen feedback indicates if you are on the right track while you are writing a practice essay. Students can then submit essays for grading by an essay-writing expert for personalized feedback on style and content. A Private Tutoring Program is available at an additional price for those who need more help and individual coaching. All tutors have taken and passed the bar exam. Like many of its competitors, Barbri offers a free MPRE course on their website.
Ideal User
If you are the kind of student who likes to cover a large amount of material, this course is a good option. Traditional learners who want guidance and the deep knowledge that comes from detailed lectures, homework, and a lot of practice will find this course meets that requirement. Those who want to attend in-class video lectures with their friends or to hold themselves accountable will also benefit. This program is very time consuming, so it is probably not a great option for those who are already working or have other commitments.
Conclusion
Barbri Bar Review has a solid reputation and the company is staying current with its customized online tools. The main drawbacks include price, a large time commitment, and the potential for overwhelm. Many of Barbri's competitors advertise similar results for less money and less time. If you have other commitments to juggle and are looking for a flexible review course that will teach you only what you need to know in a relatively short amount of time, this is probably not the best choice. If your aim is a thorough review of topics, and you don't mind paying the price, Barbri is a good option. COMPARE THE BEST BAR EXAM REVIEW COURSES!
Summary of Course Features
Video lectures in class or online by top law school professors
Barbri mobile app (available for iPhone, iPad, iPod touch and Android devices)
Personal Study Plan that keeps track of performance and adjusts your daily assignments
Detailed course outlines, lecture outlines and study materials, including thousands of MBE multiple choice problems with detailed answers and analysis
Conviser Mini Review (condensed outlines for quick review)
Barbri AMP technology to customize MBE study
Barbri Essay Architect to improve essay-writing skills
Lectures dedicated to essay writing
Personal feedback on submitted essays
Barbri Pass Predictor to compare your performance with that of your peers nationwide
Books of past essay questions from actual bar exams with model answers for the multistate and state portions of the exam
Individually assigned Barbri Director of Legal Education (DLE) for assistance, study strategies and moral support. All DLEs have taken the Barbri course themselves
Free retake if you fail. Those who do not pass can take the course again at no additional cost
Pricing
State Course: $1,400-$3,895 MPRE Review Course: free Compare BarBri to other Bar Review Courses by clicking the button below: COMPARE THE BEST BAR EXAM REVIEW COURSES!
BarBri Bar Review Course Information
| FEATURES | Pros | Cons |
| --- | --- | --- |
| Available in all 50 states | Comprehensive Preparation | One Of The Most Expensive Options |
| Comprehensive Option With a Wide Array of Tools and Study Materials | Customized Online Learning Features | Excessive Number Of Materials |
| Popular with Students and Law Firms | Available In Every State | Seeing How You Stack Up To Other Students |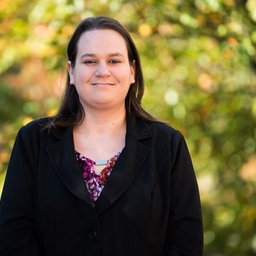 Valerie Keene is an experienced lawyer and legal writer. Valerie's litigation successes have included wins for cases involving contract disputes, real property disputes, and consumer issues. She has also assisted countless families with estate planning, guardianship issues, divorce and other family law matters. She provides clients with solid legal advice and representation.