Okay. You've selected the state in which you want to take the bar exam, turned in your application, and signed up to take the next bar exam in a few months. What's the next step?
I recommend finding a good bar review course. This will ensure you're 100% prepared to handle all of your bar exams and pass.
Even if you're a freshly graduated law school student, this can be an invaluable educational resource that makes the difference between passing on your first try— or having to retake it next year.
If you've done any research into bar exam preparation courses, you might have narrowed down your decision to two of the biggest names: BARBRI and Themis.
But which one is better? Much like virtually every law school essay, there isn't a simple answer.
Instead, it depends – on you, on what you're looking for, your study habits, and your past history with the bar exam — just to name a few things.
So here's what you should know when deciding between Themis vs. BARBRI!
---
Barbri Bar Prep
According to BARBRI's site, they have helped law school students pass the bar exam for over 50 years. Based on their own analysis, more lawyers have passed the bar with their assistance than all other bar prep courses combined.
Here are some fast facts:
Plans and Prices
At the time of publication, BARBRI is offering the following plans and prices (which sometimes fluctuate):
Self Pass:

$1,999

Guided Pass:

$2,699

Ultimate Pass:

$3,999
What's Included with BARBRI Bar Review?
Here's what you get with each option:
Self Pass:

On demand lectures, simulated MBE and pass predictor score report, more than 2,500 multiple choice practice questions, select expert graded essays, online personal study plan, personal study plan progress center, 100 essays for reviews and self-grading, bar review baseline, online essay architect, immersion workshops, BARBRI study plan app, LawMaster Study Keys app, attorney support.

Guided Pass:

You get everything you would get for the Self Pass program but you also get live and on demand lectures, unlimited expert graded essays and a hard copy book set.

Ultimate Pass:

You get everything that is included in Guided Pass, but you also get Multistate Edge access, mini MBA course access, e-discovery course access, and a tablet.
BARBRI says that you can study for the bar exam in any U.S. jurisdiction. It also offers a 0% monthly down payment option for those who qualify.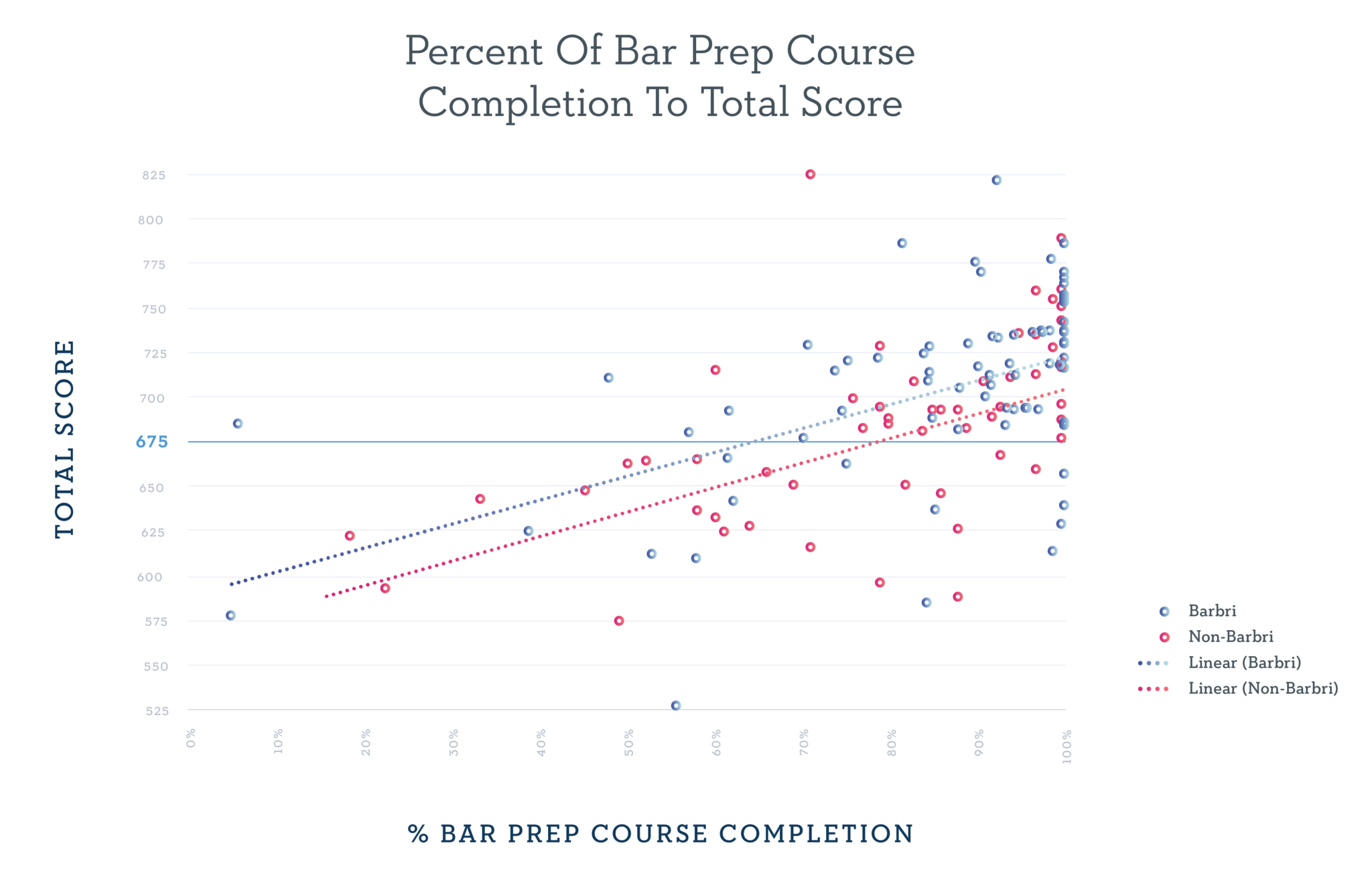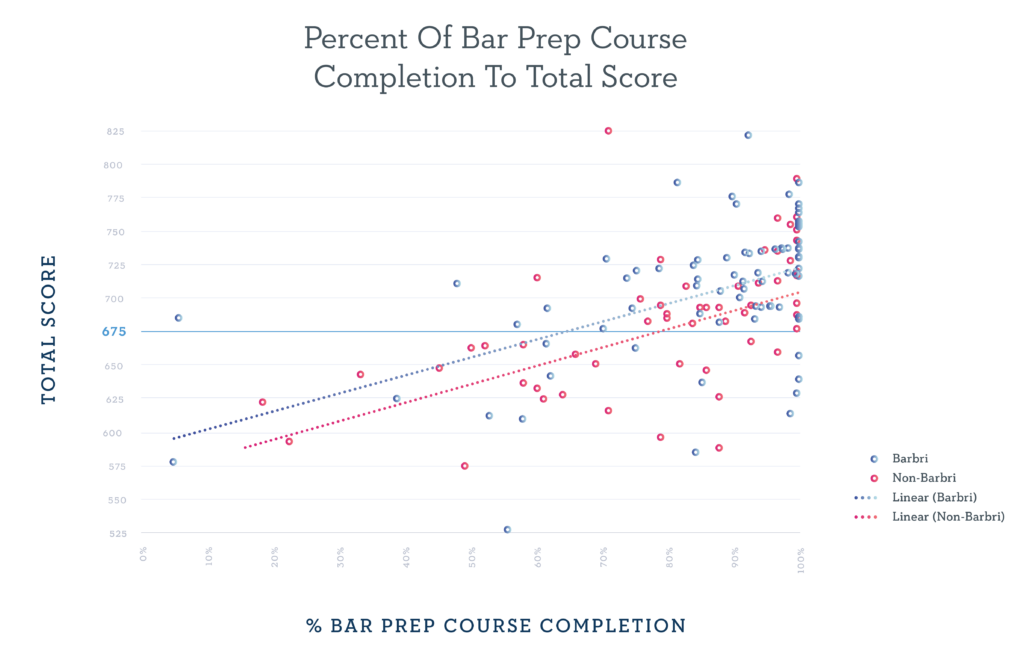 Guarantee
BARBRI's guarantee to allow you to retake the course without paying any more money to the company depends on which course you were in:
Self Pass:

One same-state online retake for the next bar exam if you completed at least 87% of the course.

Guided Pass:

One same-state online retake for the next bar exam regardless of how much of the course you completed.

Ultimate Pass:

Unlimited online retakes; repeat taker exam fee reimbursement.
---
See the Top BAR Review Courses
---
Comments Around the Web
Some of the comments from BARBRI's students include:
Very Good:

Was able to pass the bar exam on their first try— even without attending law school in the state where they took the exam

Good:

Liked the ability to play videos on BARBRI online at 1.5x speed or rewind as necessary

Good:

Liked that the course was very structured

Good:

Did not feel confident about test performance after taking the prep course but still passed

Bad:

Free state released essay questions provided more help than BARBRI's essay questions

Bad:

Thought MBE questions did not prepare test takers for the bar exam
Pros and Cons
Some of the pros of using BARBRI include:
More established company with a history of successful results

Access to the Essay Architect tool to help you write your

bar exam essay

Access to robust outlines

Good foundational material on legal principles

More depth with legal rules and principles

Pass predictor tool that shows how you are doing

Mental exercises that help you learn the law

Access to an interactive and adapted personal study plan

Listings on an exclusive jobs board
Some of the cons that people who used the BARBRI bar prep course reported include:
Simulated MBE questions did not seem like real bar questions and were sometimes more difficult than real test questions

There were too many study materials to realistically get through them all

Additional homework assignments may be unnecessary for some test takers
---
Themis Bar Review


Themis is a company with less history in the bar prep industry. However, it's becoming more popular among law students thanks to its flexible platform.
Here are the essentials:
Plans and Prices
Themis has a single bar review course currently priced at $2,395. It also offers an L.L.M. Advantage course for $2,795. This can be an invaluable resource if you're interested in post-graduate legal education— one that's not provided with BARBRI.
What's Included with Themis Bar Prep?
The bar review course offers the following:
Daily instruction through on-demand video lectures

Interactive lecture materials

3,600 MBE-styled practice questions

Hundreds of practice essays

Unlimited essay grading

Mobile app to study on the go

Searchable outlines

Daily calendar adjusted to your pace that provides a task list

Diagnostic assessments

Personalized advice and feedback

Workshops on test-taking strategies
Themis currently offers its courses for 44 states.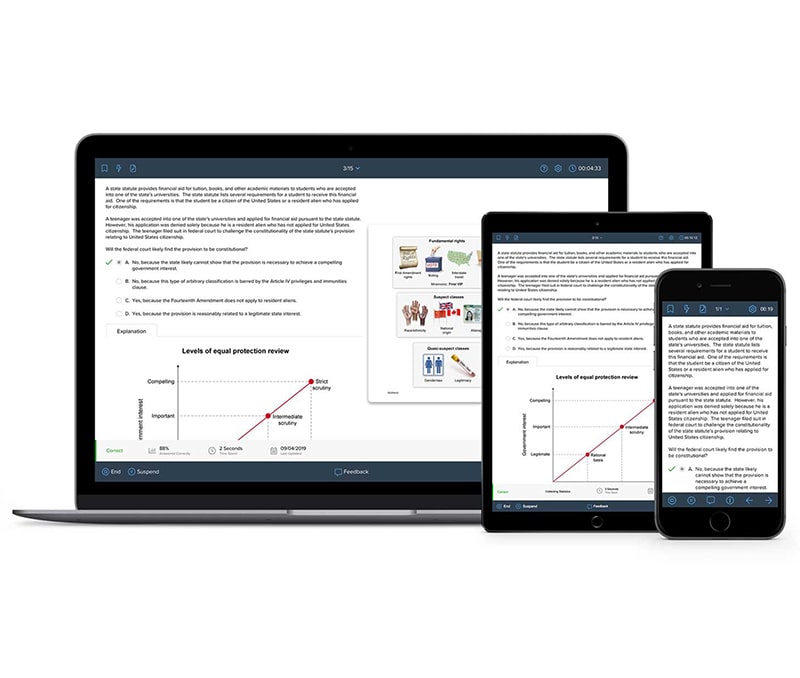 Guarantee
Themis offers a Pass or a Free Repeat Guarantee in which first-time Themis takers receive a free repeat course for the next administration of the same state bar exam.
---
Learn More About The BAR Exam
---
Comments Around the Web
Some of the comments from people who said they purchased a Themis bar preparation course include:
Very Good:

Very happy with the bar prep course and passed on the first try

Very Good:

More than enough graded essays with feedback

Good:

Their study plan is realistic and doable

Good:

Plenty of multiple-choice questions

Good:

Liked the practice exams

Good:

Presenters who were familiar with the state laws for the jurisdictions they cover

Good:

MBE questions prepared them for what to expect during the real bar exam

Good:

Felt the prep course helped them pace for the actual test

Good:

Taught them helpful strategies to reduce the number of possible answers

Good:

Felt it was flexible and you could move to different topics if you wanted to

Good:

Does a good job of teaching black letter law

Bad:

Felt that the course did not go into enough depth on some subjects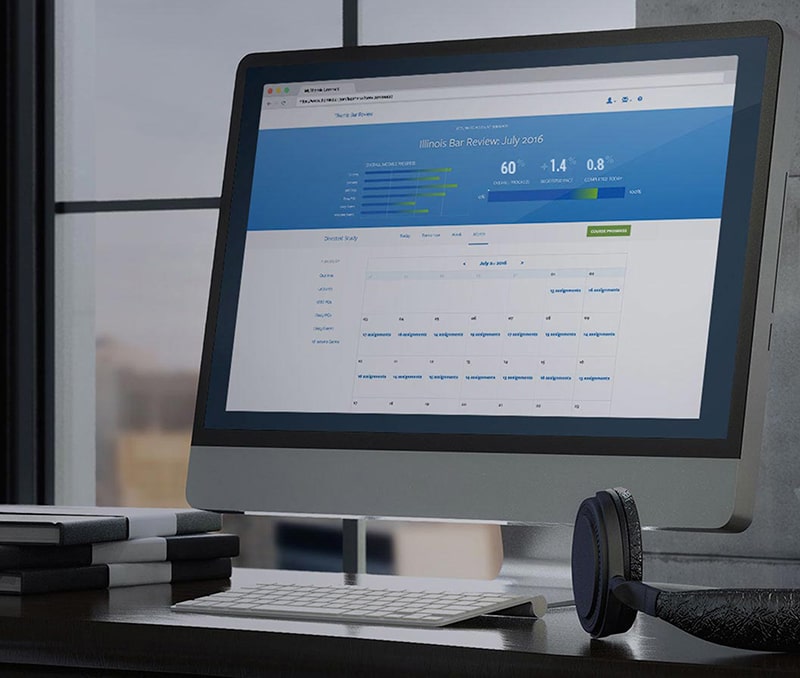 Pros and Cons
Here are some of the good things people have said about bar courses from Themis:
Great presenters who were knowledgeable about state subjects

Flexible format with online set-up that allows you to study at your own convenience

Videos are much more digestible and offered in 20-minute segments

Flashcards for multistate subjects

Easy to track progress and identify weaknesses

Helps you memorize rule statements better

Counselor calls you to check on your progress and provide support throughout your prep course

Affordable with tons of discounts, including one that applies when taking the exam from another state.
These are some criticisms students have made about this prep company and its study materials:
Not available in all jurisdictions

Outlines were not as robust as BARBRI's

May not go into enough depth in certain subjects that test takers may find challenging
---
Similarities
Some of the things about both bar study courses are similar, so they may not be worth considering as dealbreakers. These include:
Test preparation schedule:

Both programs are based on a typical 8 – 10 week study schedule.

Retake guarantee:

Both programs offer you the ability to take the prep course again if you fail the bar exam on your first try after taking the course, but the rules and guidelines are slightly different.

On-demand:

Both programs offer online videos you can watch on your own schedule, although the quality of the presentations may differ.

Public interest scholarship:

Both programs offer a public interest scholarship or discount for students who are or will pursue public interest work, although the price of the discount and guidelines on how to secure this pricing may differ.

1L/2L materials:

Both companies offer free study materials for 1L and 2L students to introduce them to their courses and help them prepare for final exams.

Pass rates:

Both Themis and Barbri offer strong pass rates, with about 85-90% for first-time test takers. Average pass rates are higher when students have completed more of the program.

Online breakdown:

Both programs also offer online interfaces that let test takers see what questions they are missing and highlight weak areas.

Essay grading: Both programs offer the option to have examiners grade essays, although the number of essays or quality of grading may differ.
---
Get Discounts On BAR Review Courses!
---
---
Bottom Line
Whether Themis or BARBRI is best for you depends on your individual situation and study style.

BARBRI may be best for students who:
Want a robust offering of materials

Need more structure

Prefer to have someone else determine their study schedule and guide them during the bar preparation process

Prefer a live, in-class option


Themis may be best for students who:
Are working or nontraditional students

Have less time to study or cannot study in person

Want to study at home

Want more online and mobile tools at their disposal

Want to pay a lower price

Meet one of the discount options that are currently available
---
Final Tips
Whether you ultimately decide to go with BARBRI or Themis, the main thing you should keep in mind is that bar exam prep is long and difficult. However, if you follow the outlines that the bar prep course provides you and mechanically go through preparation, you will increase your odds of passing the exam. Some other studying strategies that you may find useful include:
Take practice tests to get yourself physically and mentally prepared for the real test.

Carefully read the answer explanations for all of the questions, whether you got them right or wrong. This will help you reinforce your understanding of the law.

Use the tools provided by your

bar prep course

to identify your areas of weakness and spend more time on those subjects.

Try to follow the schedule set by a

bar prep tutor.

Be prepared to devote at least 4 hours a day into

studying for the bar exam

.

Start studying for the bar exam as soon as possible.

Learn what study method best helps you retain information and use it as much as possible. This may be watching videos, listening to lectures, completing interactive handouts, using flashcards, or other methods.

Consider taking a free MPRE course with the bar prep course provider to see how you respond to their teaching methods.

Consider supplementing your bar prep course with other tools or services. Many students who successfully passed the bar exam the first time also used

AdaptiBar

.
Best of luck to you!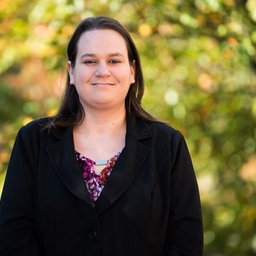 Valerie Keene is an experienced lawyer and legal writer. Valerie's litigation successes have included wins for cases involving contract disputes, real property disputes, and consumer issues. She has also assisted countless families with estate planning, guardianship issues, divorce and other family law matters. She provides clients with solid legal advice and representation.