Well, you've finally made it. After countless hours of studying, it is finally test day. You can see the finish line from here. But this test stands in the way of your future, so you're appropriately intimidated. Don't be afraid of the bar exam; thousands of students came before you and confronted this overwhelming obstacle, and so can you.
Here is a list of things to do – and not to do – on test day if you want to pass the bar exam!
---
See the Top BAR Review Courses
---
Do's for Bar Exam Day
After cramming your brain with so many legal principles and mnemonic devices, the last thing you probably want is more information on the bar exam. However, these tips aren't intended to educate you on the law. Instead, they may help you increase your score without any further effort on your part.
Here is a list of what to do on bar exam day:
Before the Bar Exam
Any law student who wants to pass the bar exam should get these tasks out of the way before sitting for the exam: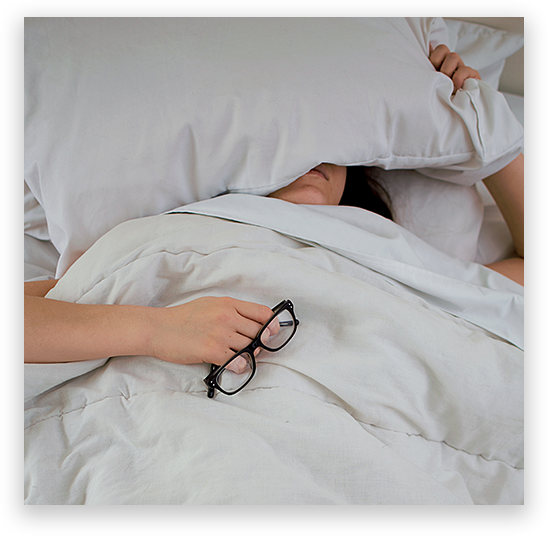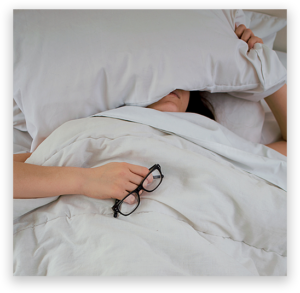 Get a Good Night's Sleep
Sleep deprivation can cause all types of problems you don't want on test day, such as issues with concentration, thinking, and memory. Furthermore, it can also make you more prone to accidents and will likely make you take longer to process information. Hence, you should do your best to get a good night's sleep before the bar examination so that you can take the test at optimal levels.
Make Plans for Wake-Up Calls
One thing that might keep you up at night is worrying that you won't wake up in time for the bar exam. Set multiple alarms if you're at home: phone, computer, watch, old-timey bedside clock, whatever it takes! If you're traveling for the exam, ask the hotel to give you a wake-up call and ask a trusted friend or family member to call you. This will help you give you peace of mind.
Stay Close to the Test Center
The cold truth is that many parts of the United States have limited test centers where you can take the bar exam. Unfortunately, this means you may need to travel to the testing area if you don't live in a major metropolitan area like California or New York. Do yourself a huge favor and book a hotel room or figure out arrangements before the test. The last thing you want on bar exam day is to drive several hours before the testing ever takes place. This will tire you out and just make it a worse experience overall.
Figure Out Logistics
If you live near the test center, figure out how you will get there on test day. Think of it like planning a bank heist in a blockbuster movie; you have to case the joint first! Drive by the facility and familiarize yourself with parking options. Alternatively, consider having a dependable person drop you off or using a rideshare.
Eat Breakfast
Don't skip the most important meal of the day on (what is potentially) the most important day of your life. Eat a hearty breakfast that will give you the energy you need to power through one of the hardest tests out there. Stick to foods that you normally eat and don't try anything exotic on test days.
Stick to Your Routine
If you normally workout, meditate, do yoga, watch the news, or something similar before you start your day, stick to this routine on test days. Remember, you want to feel comfortable before you take the bar exam; sticking to your regular routine will help you with this.
Ready Your Device
Be sure that your test-taking device is ready before you start testing. It's best if you can use the same device that you have used for your bar review courses so that you're familiar with it. Make sure you fully charge your device and bring your charger with you just in case.
Also, download any required software well before test day. Run a mock answer if your state allows you to do this to make sure your device is ready for the exam.
Pack Your Belongings
Place your driver's license and any other required items in a sealed plastic bag the day before testing. Then, place this bag with all of your belongings in one visible and easily accessed place so that you can simply grab them on your way out the door to testing. You don't need a last-minute rush on test day because you're disorganized!
---
Learn More About The BAR Exam
---
During Testing
Once you've gotten all these pre-test tasks taken care of, keep these tips in mind during the bar exam itself. These strategies could mean the difference between passing the bar exam the first time or having to come back next year!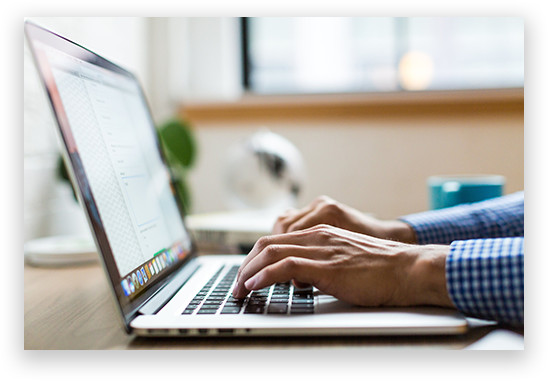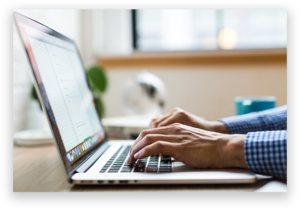 Remove all Storage Media
Before you test, the test administrator will likely tell you to remove all storage media from your laptop. Check that you don't have any CDs, DVDs, flash drives, or other media you might have forgotten. During my test, I opened my CD drive to find I had left Mr. Bean's Holiday in there from the night before. While his facial expressions might have helped loosen me up for testing, I don't think Mr. Bean would have helped me with passing the bar exam!
Take Your Time
Try not to psych yourself out. Take each piece of the bar exam on its own; forget about the last section you just completed. Keep a steady pace, carefully read through each question, and take your time. You've got this! You don't get any bonus points for finishing early, so there's no reason to rush.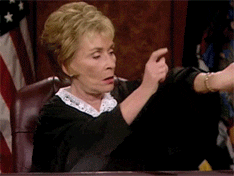 Watch Your Time
While in a relaxed state of mind, you still need to maintain a bit of awareness when it comes to the time you spend answering those multiple-choice questions. When you're in the right state of mind, remember to keep track of how much time you have left so that you move on to each section in a timely manner. Again, there's absolutely no need to worry and you can still take as much time as you need! Just be aware of the time you're taking and plan accordingly.
Create a Bubble
It's a thing.
I can't stand the sound of the person next to me sniffling.
And the person three tables over kept incessantly tapping her pencil.
Unfortunately, you can't just scream at everyone around you to be quiet. But here's what you can do:
Create your own little sanctuary within your personal space. Ignore the people around you; they don't exist, it's just you and the test. In fact, bring some earplugs with you so that you don't have to hear the annoying things other test takers do. Hopefully during your test prep, you studied in a place that wasn't completely silent to ready yourself for this day. Now is the time to apply your Jedi mind tricks.
Remember: You Don't Have to Be Perfect!
Obviously, you want to have every question correct— who doesn't. But take a look at the bar exam pass rates and you'll see how this is simply not a realistic goal. Furthermore, it's not even a goal that matters. You just have to pass, whether by an inch or a mile. You don't have to be the high scorer this year. In many jurisdictions, you can even miss 40% of questions on the MBE and still pass!
Take a Break
If you're getting tired or too stressed out or too anything, feel free to take a short break. Go to the restroom if you have time or just close your eyes for 30 seconds. This strategy can help you refocus.
Outline
On the essay portion of the test, remember to create an outline before you rush into the question. This will provide you with a useful guide as you hammer out each response. Also, you might get some points if you briefly mention some of the information you outlined— even if you ran out of time before being able to state this information more eloquently.
---
Get Discounts On BAR Review Courses!
---
Don'ts for Bar Exam Day
No guide on how to pass the bar exam would be complete without a list of things not to do. Here's a quick rundown of things to avoid on bar exam day.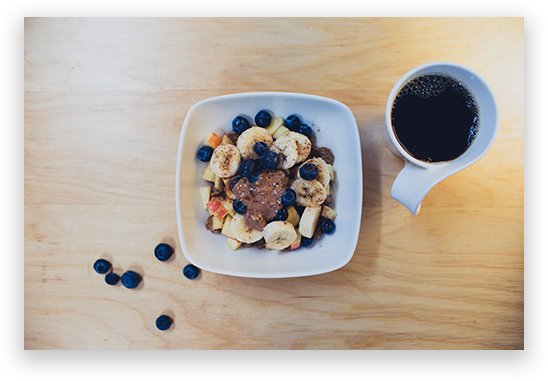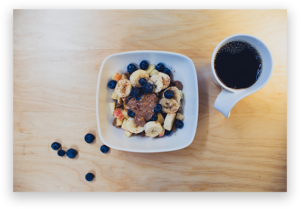 Before the Bar Exam
Avoid any of these habits in the lead up to your exam:
Don't Study
I know, this runs counter to everything you've had drilled into your head during the last few months of bar prep. But let's be honest; If you don't know something by the day of the test, you're not going to suddenly have an epiphany. Do yourself a favor and set aside the practice questions and outlines on bar exam day.
Don't Drink in Between Bar Exam Sessions
The bar exam will take place over a two-day period. While you might want to have a last hurrah with your law school friends, you think that drinking will take the edge off after your first day of testing, or you just find the thought of visiting a bar before your bar exam amusing, try to resist this temptation. Being hungover or sleep deprived (see above) is not good when taking a test of this magnitude. Save the pub crawl for after you've finished both days of the test and have returned home— or better yet, when you get your results saying you passed!
During the Bar Exam
On the day of, here's a list of things you should absolutely avoid doing:
Don't Waste Time
Try not to get bogged down by any particular question or section. You might agonize over a question and think that you know the answer, but you can't quite grasp it. Trust me, it's a better use of your time to move on. Mark the question so you can come back to it later if you have time and then clear your head for the next question.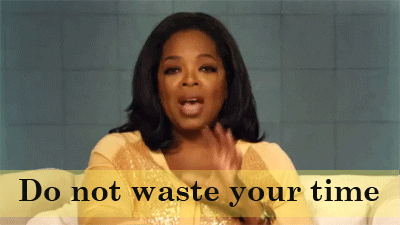 If you're testing in a jurisdiction with two MPTs, be sure that you structure your time appropriately so that you'll have roughly the same amount of time on each question. Try not to overdo it on one section and then leave the next one bare; this will have a worse effect on your grade than if you provide two okay answers for each question.
Don't Skimp On Formatting Your Essays
Make the test grader's job easier by formatting your essays so that they're easy to read and follow. Use headings and a structure to your essays that you learned in law school, using any RAC format. Additionally, use technology to get your point across. Use boldface, underlining, and italics to emphasize your point. Also, don't underestimate the importance of headings.
Don't Get Off Track by Red Herrings
I don't know why, but test makers love to throw in red herrings (as if you don't have better things to worry about).
I remember one criminal law question that had all these extraneous statements that weren't pertinent to the answer. A guy was just talking about the question and how he saw all of these fact patterns and addressed them all. At that moment, I thought to myself, "None of this is relevant." If it makes you feel better, quickly throw a line in about why that particular legal principle will not apply and then move on to the crux of the question.
Don't Leave Questions Unanswered
If you're approaching the end of time on a section, quickly fill in the remaining answers. Fill in the bubbles on any unanswered MBE questions and throw up a quick outline on any essay or MPT questions. Ultimately, some points are better than no points.
Don't Talk About the Test during Breaks
People love to talk about the bar exam questions during breaks: what subject the question was about, how much each student studied (or didn't study) this section for the test, what fact patterns arose, etc. Trust me, listening to this stuff during your breaks will make you miserable. You'll start to second guess yourself and question whether you approached things wrong. This is not the time to take a ding to your confidence.
At the end of the day, break time is meant for you to take a break. After hours of testing, you don't need to think more about the test. If you hear these conversations, just move to a different location and try to decompress. Conserve your energy for what really matters.
Don't Surround Yourself with Difficult People
During your breaks, try your best to avoid difficult people, such as those whose anxiety has gotten the best of them, who talk incessantly about the essay questions, or who keep asking you questions even though your body language has made it obvious that you're not interested.
If you need to talk to someone after testing, reach out to a friend or family member who isn't currently taking the bar exam.
After the Bar Exam
Don't Stress Over It
Yeah, this is a tough one. After the bar exam, I just knew I failed. I called every (non law school student) person I knew and said I would have to take the test again while journeying three hours back home. I swear I suffered some slight form of PTSD. But, after you take the test, there's nothing you can do to improve your score, so don't stress it. It's done. For better or worse.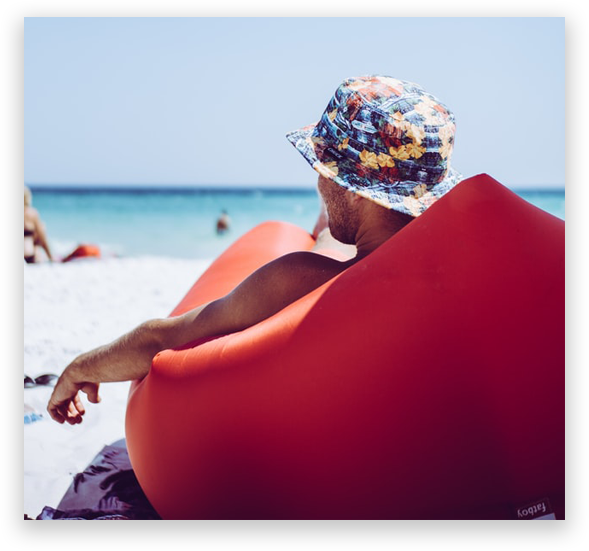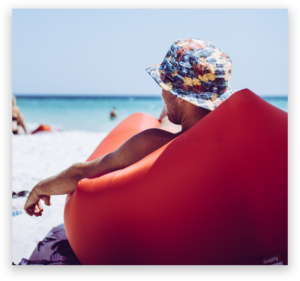 Try to go back to your routine and pretend that everything was fine with the bar exam. Act like you passed it; if you studied hard and understood the questions you were asked, you probably did!
So there you have it— a complete list of things to do and not to do on the day of the bar exam. If you still have some time before the test, check out our reviews on study materials and other essential tips.
COMPARE THE BEST BAR PREP COURSES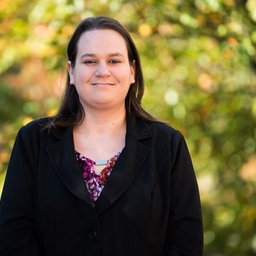 Valerie Keene is an experienced lawyer and legal writer. Valerie's litigation successes have included wins for cases involving contract disputes, real property disputes, and consumer issues. She has also assisted countless families with estate planning, guardianship issues, divorce and other family law matters. She provides clients with solid legal advice and representation.